Case study
Building a high-performance GBS centre for a global chemical giant
At a glance
A global sustainable chemical company, the client inaugurated its Global Business Service Centre (GBS) in Kolkata, India, to enhance agility, drive standardisation, support growth, optimise costs and develop people.
Comprising of 250 people, the GBS acts as a shared service function to provide best-in-class services to all their 124 operating sites in 33 countries. The GBS aims to consolidate large-scale processes and deploy cutting-edge technology to drive operational efficiencies, as part of their transformation journey.
Since 2020, the client has embarked on an extensive program of transformation towards becoming a "future-ready" organisation through enhancing business performance, strengthening global leadership and achieving more sustainable growth across all of its three business segments – Combined PET, Fibers, and Integrated Oxides and Derivatives (IOD). The establishment of the GBS is one of several major transformation projects, which also includes implementing S4/HANA, an enterprise-wide Enterprise Resource Planning (ERP).
The challenge
AMS kickstarted the project in April 2020 to set up the GBS (Finance) centre in Kolkata, centralising all regional finance functions in one location. The engagement was started during the peak of Covid-19, as the client started hiring aggressively.
The project was built from the ground up. AMS was tasked to build a team of 150 employees over 11 months, then move on to the next 100 headcounts in a year's time.
During this time, AMS and the client faced various location constraints. As most GBS set-ups are based in major cities like Chennai, Mumbai, Gurgaon, Noida, Bangalore and Pune, it was a challenge to attract and hire candidates from Pan India who were open to relocating to Kolkata.
In addition, as there was a short go-live timeline for transitions. Hence, the team focused on hiring candidates with a short notice period and reached out to immediate joiners from similar industries (All GBS, Genpact, TCS, Infosys, Capgemini) after their non-compete agreements were up.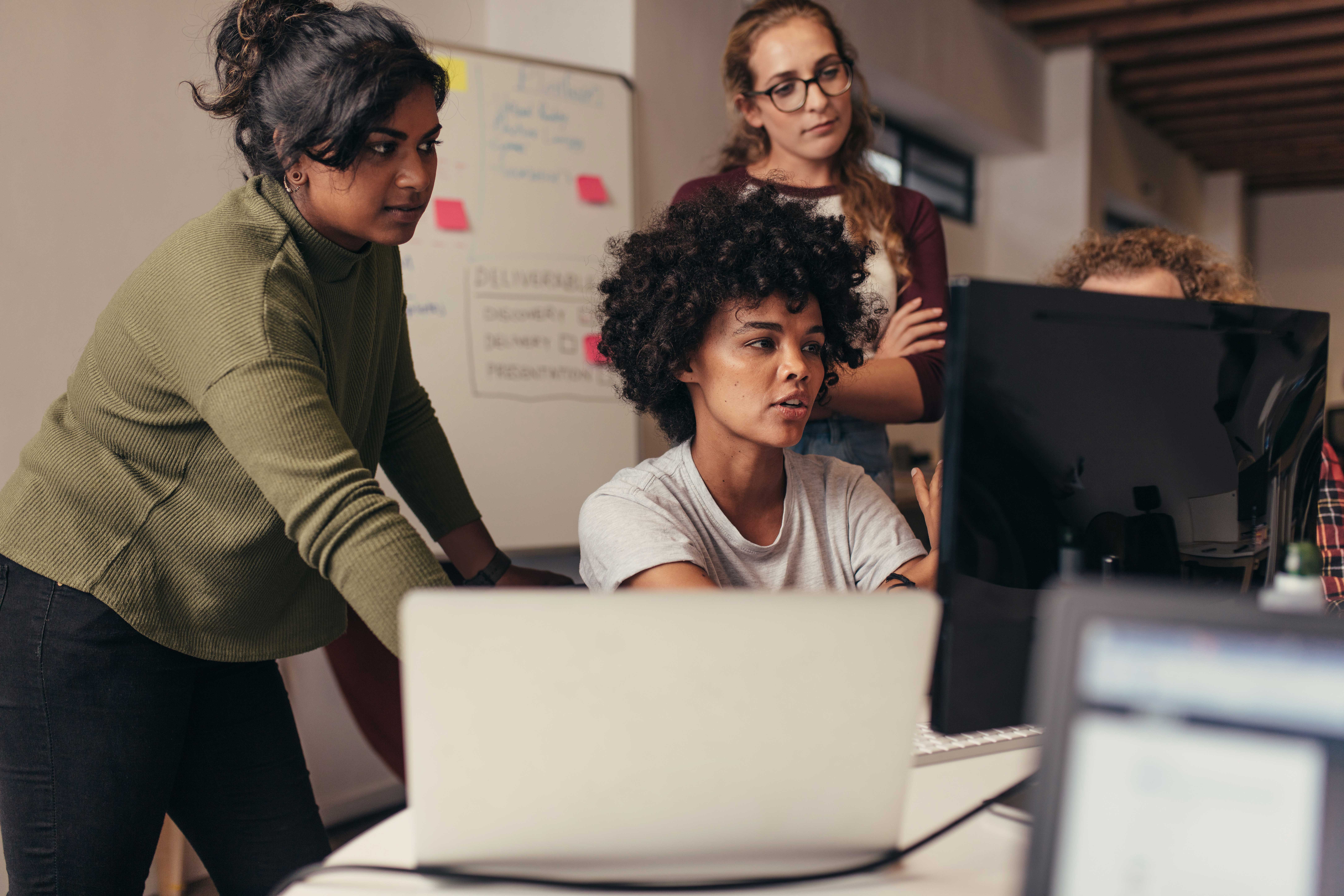 The solution
AMS implemented a pilot project where the team started from ground zero and managed all HR-related work in the Employee Lifecycle from Sourcing to onboarding.
AMS introduced a mix of solutions that best fit the client's needs:
Proposed an RPO model with a specialised team of Sourcers, Recruiters (Onsite) and Administrators with expertise in the Finance domain.
Managed all sourcing channels, including Vendor, Employee Referral and Direct Application.
Conducted multiple virtual recruitment drives to reach out to a broader talent pool.
Adopted a combination of mass hiring and lateral hiring, as the required skills were pure finance operations.
GBS tends to wait until a right fit with no compromise on its quality. AMS waited almost 1+ year to fill a continuous improvement role.
Assigned a dedicated Senior Recruiter at the Indorama office to ensure face-to-face interaction with the hiring manager and to manage the overall recruitment process efficiently.
The impact
The partnership between AMS and the client has proven to be a great success with the below mentioned results:
Became the client's preferred recruitment partner.
Successfully closed 250+ mandates from 2020 to date.
Closed all mandates with reduced turnaround time and achieved high client satisfaction.
Successfully hired candidates with relocation policies as most of the talent pool based in GBS were outside of Kolkata.
Successfully started all transitions in various markets such as India, Thailand, Europe, North America as per the given timeline.
Imposed strong assessment on each hire to ensure the hiring of quality candidates from the market had further reduced attrition rate.
Focused on quality hires with 80% to 100% match on qualities including qualifications and SAP experience.
After a year of success with the client, they have recommended AMS to other GBS companies. As a result, AMS has since partnered with several other GBS companies.