AMS One
Believe talent  acquisition can be better, faster, fairer?
So do we.
Meet AMS One.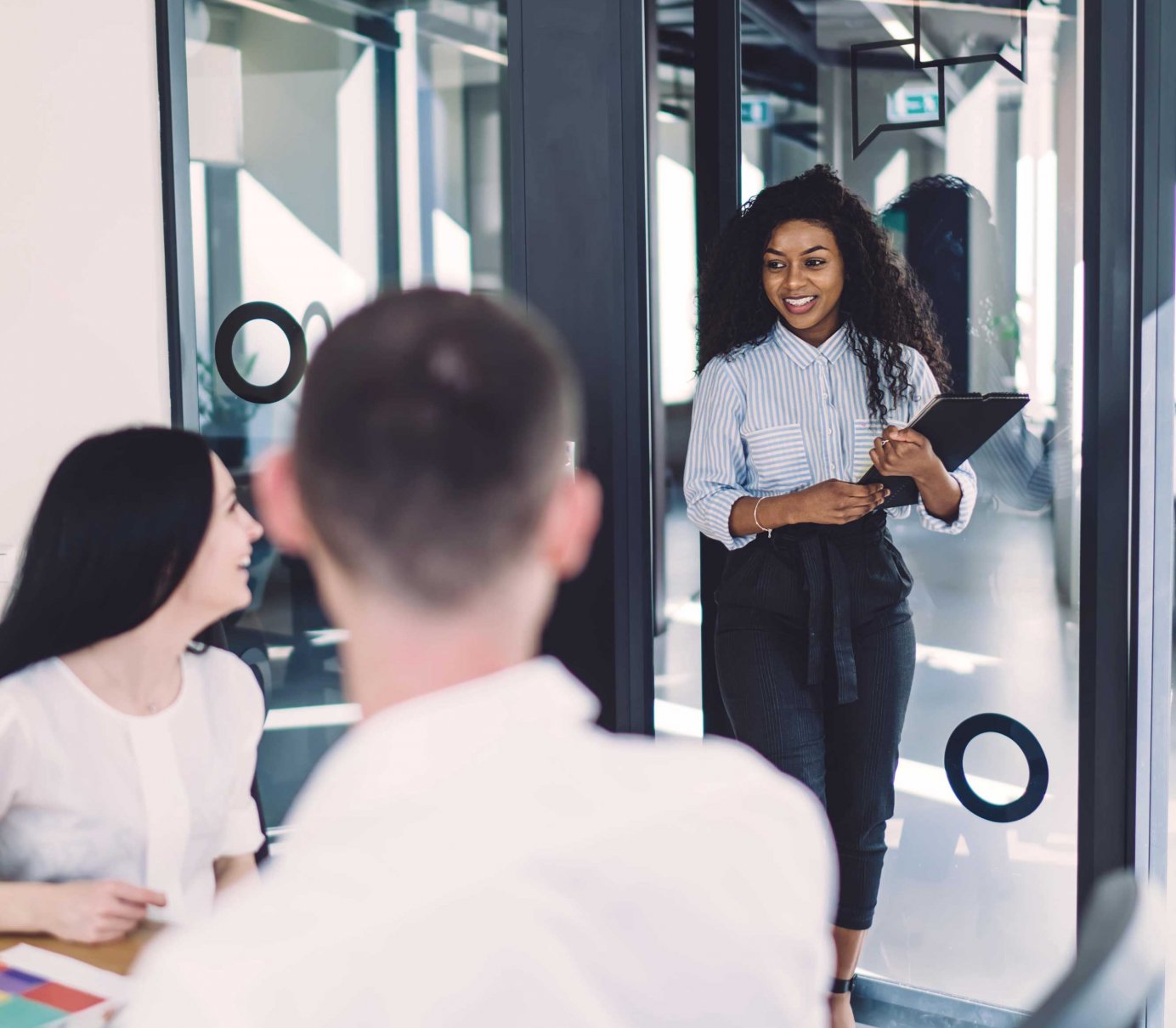 A better, faster and fairer future
Technology plays a crucial part in recruitment solutions. It has the ability to help or hinder success. With input of 1000's of our sourcers and recruitment experts and harnessing the power of our 27 years of delivering talent solutions, we have developed AMS One, a digital platform built to optimize the delivery of RPO and contingent worker talent solutions for AMS clients.
AMS One is the RPO Operating System. It has been designed with flexibility in mind, to provide either an end-to-end experience for users, or to seamlessly integrate with a client's existing technology stack.
And the focus of all this technology and effort?  Improving the human experience for our clients, hiring managers and candidates.  The future is better, faster and fairer. The future is AMS One.
Read the press release
Intuitive technology
Power insights, reduce time and cost to hire and put the right people in the right jobs. Faster.
Recent Talent Climate research indicates time-to-hire rates continue to increase.
AMS One reduces time to hire by speeding up the transactional administration. Letting the technology take the strain of the processes from sourcing, screening and interview scheduling to offer management and further. It delivers real time screening insights and reduces cost to hire by streamlining workflows. Providing in the moment dashboard reporting and analytics to keep your finger on the pulse of activity and results.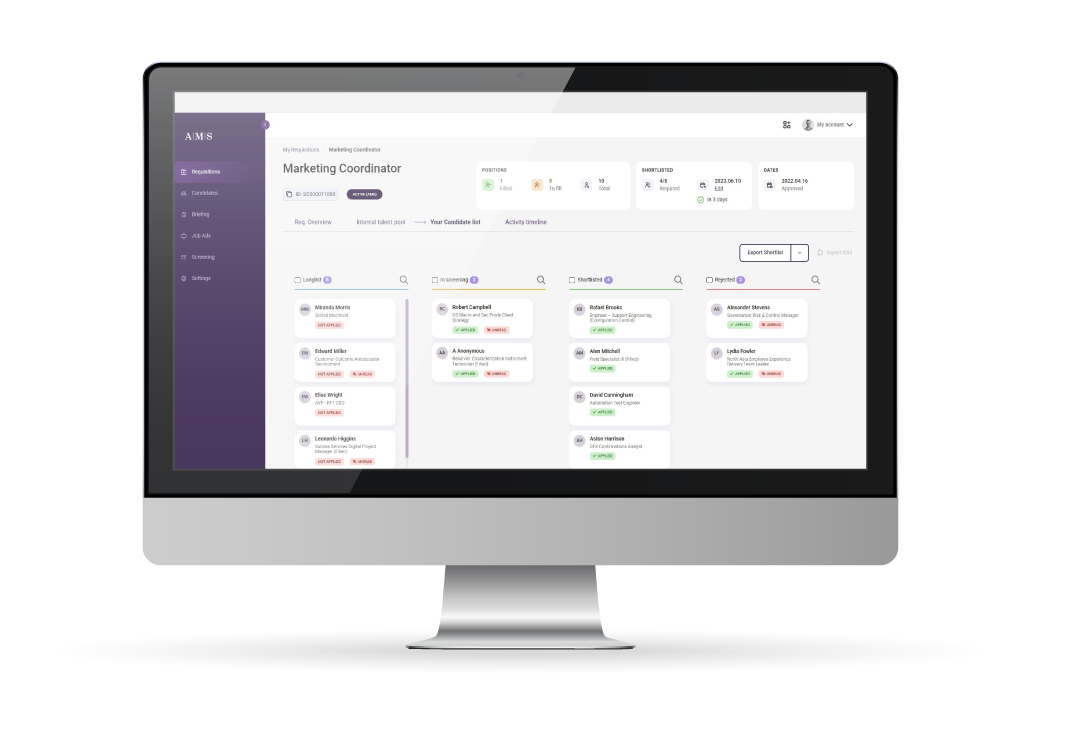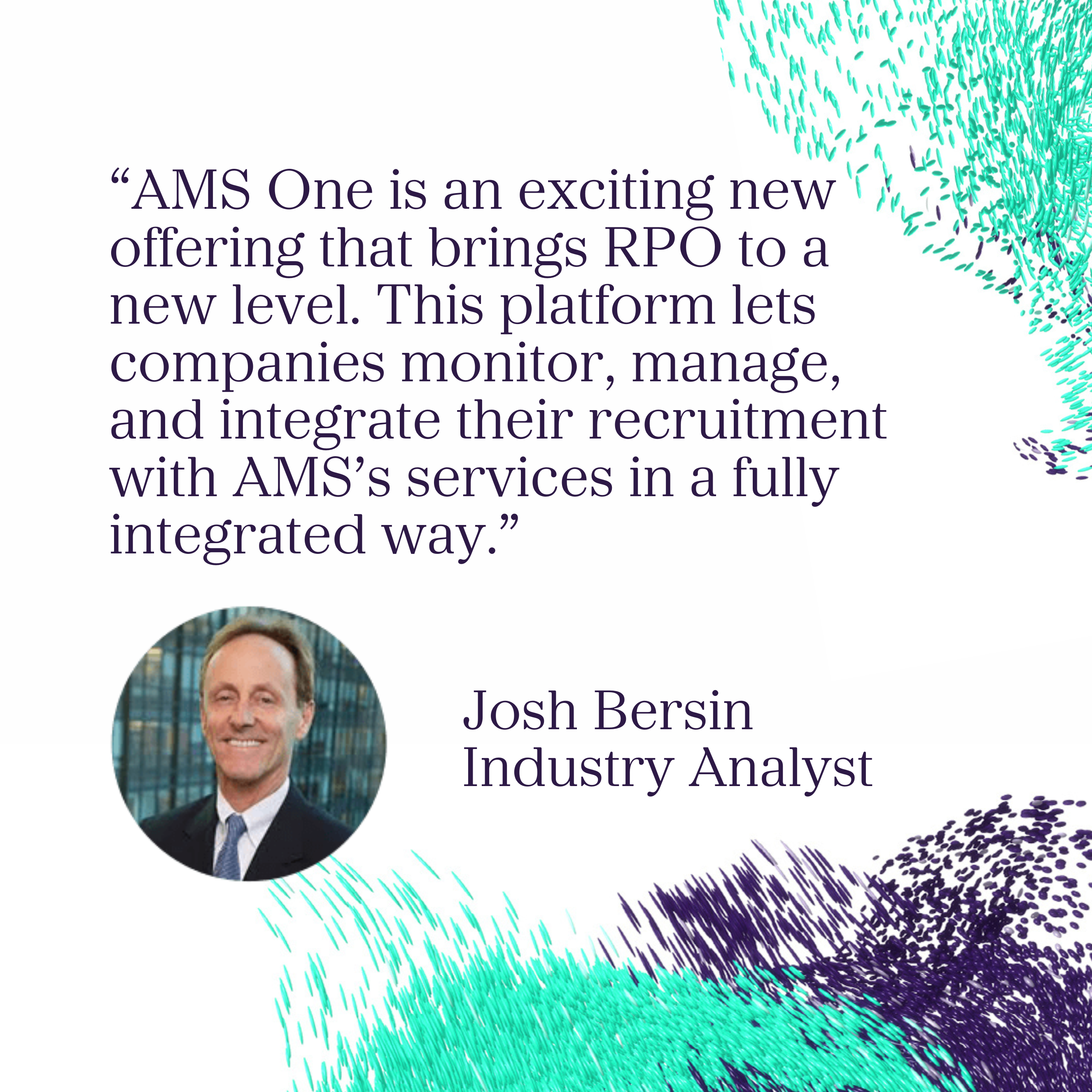 Find better quality talent
AI powered advanced analytics provide data insights to give real-time information on skills availability, market conditions and optimum engagement strategies.
Increase quality of hire by building talent pools with greater reach to find, nurture, onboard and retain internal and external candidates, all in one platform.
Ensure fairer outcomes
100s of millions of data points to enable real time business decisions and optimize your people and processes.
AMS One helps to reach previously untapped pools of talent. Reducing unconscious bias with technology which takes a skills first approach and ensures equity and protection with improved information security and regulatory compliance.
Technology to deliver a more human experience.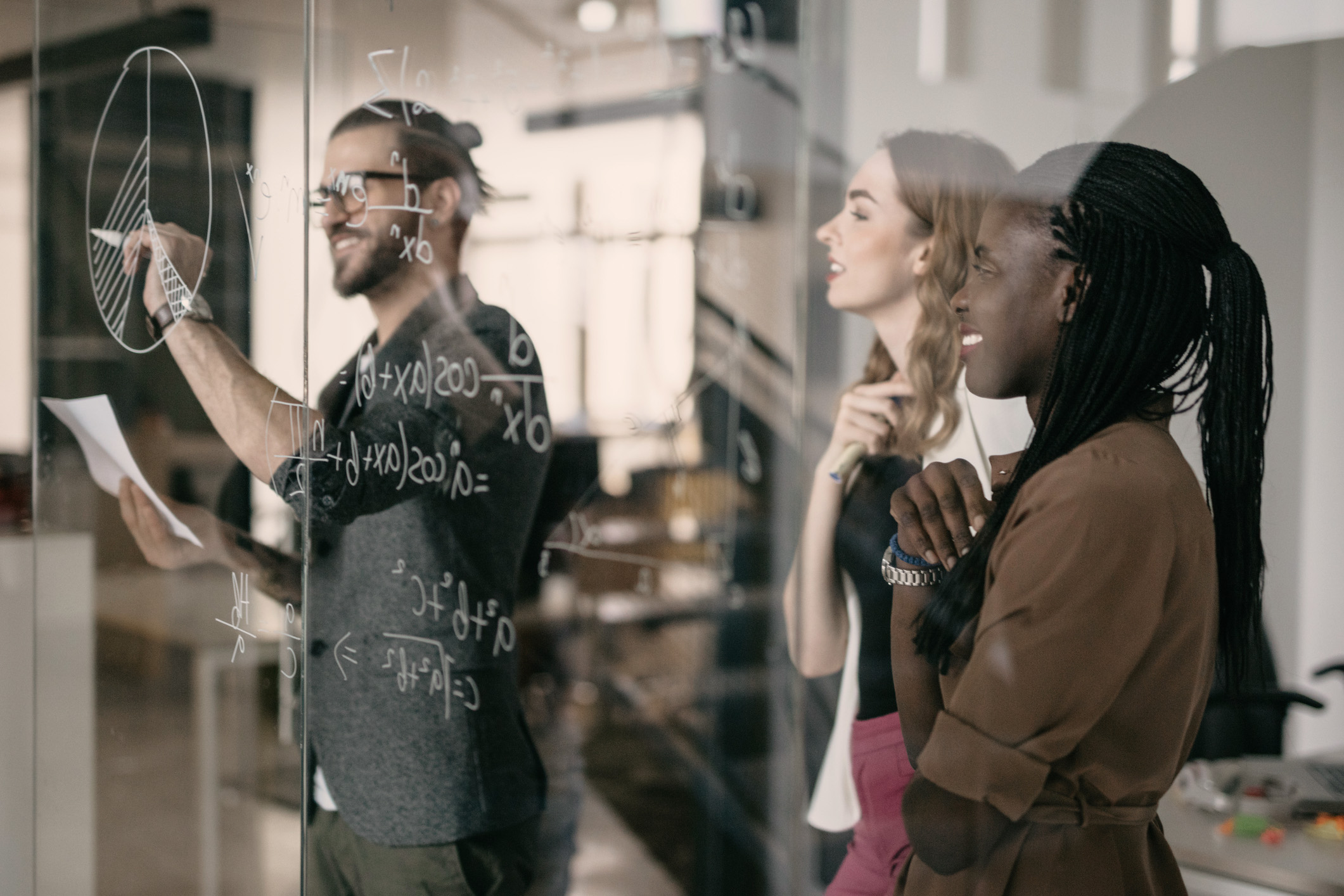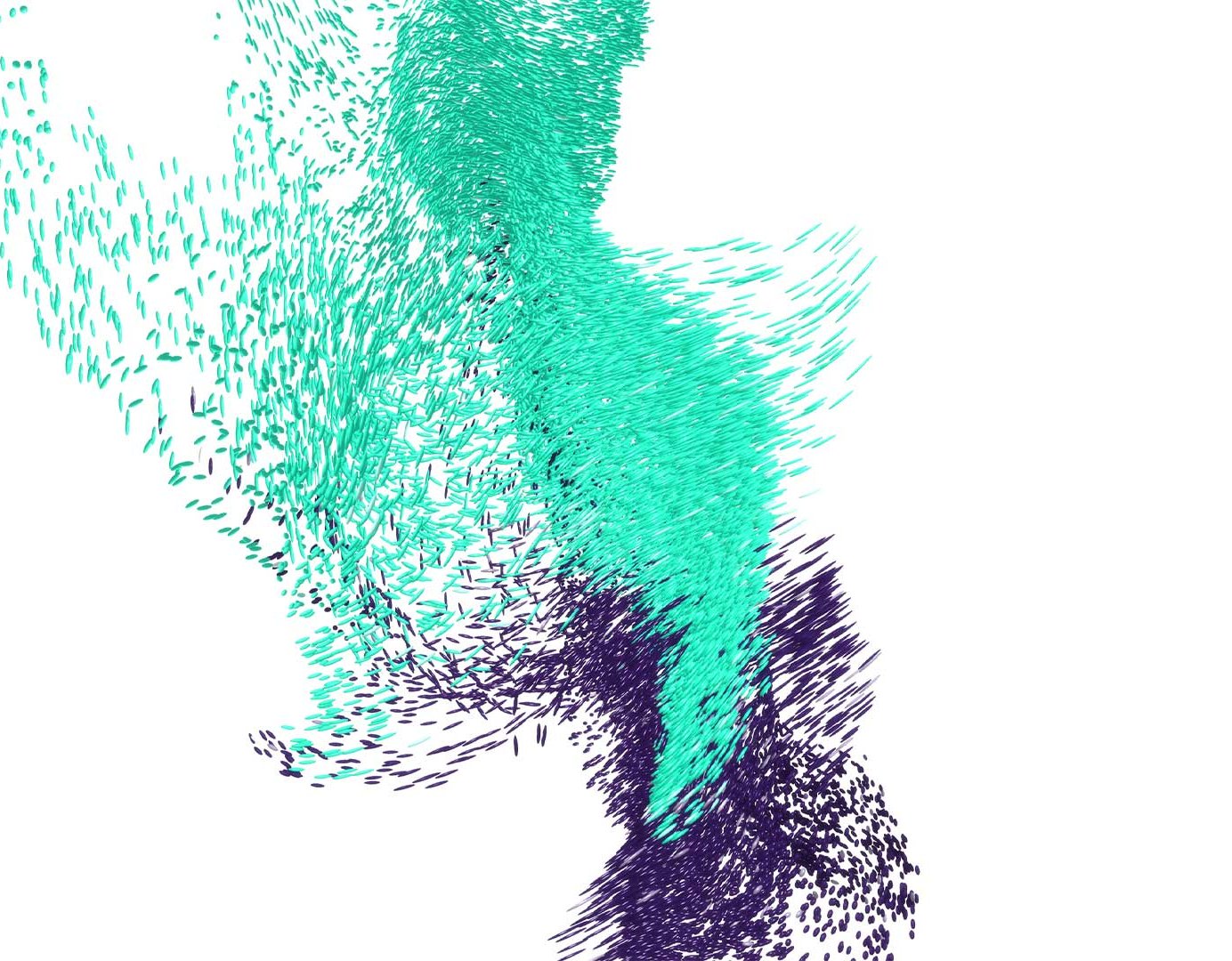 The rise of data driven approach to talent
In our rececnt Catalyst article, Michael Brown, AMS Managing Director, Digital, Tech & Transformation, and Josh Bersin, Industry Analyst, share their expert insights on talent technology, market analysis, generative AI and measuring tech effectiveness across the talent acquisition process.
Read the full article to explore the risk and return in a data-driven approach to talent.
Read article
Resources
Insights from our experts
News
AMS and the Josh Bersin Company's latest research indicates a decrease in internal hiring rates globally.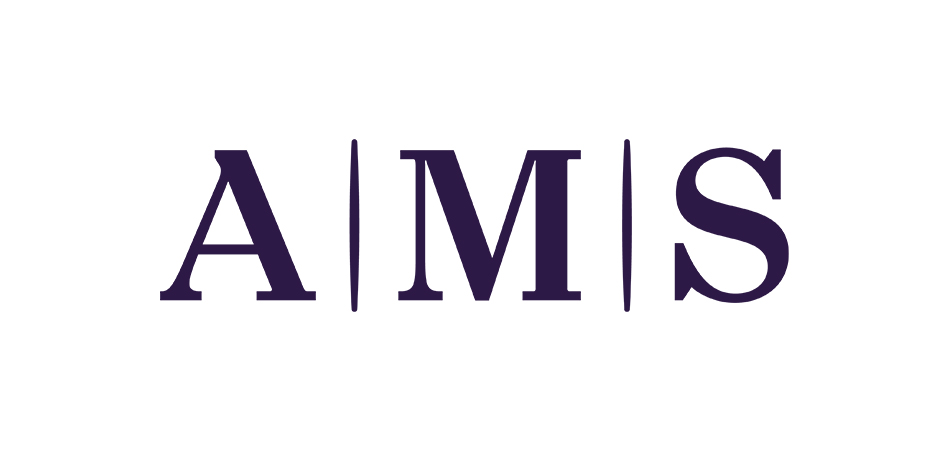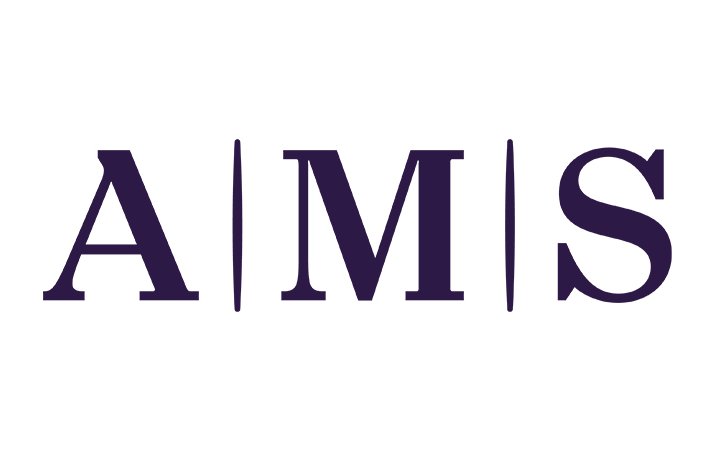 News
Recent research by global talent solutions business, AMS and The Josh Bersin Company indicated that global time to hire rates are rising.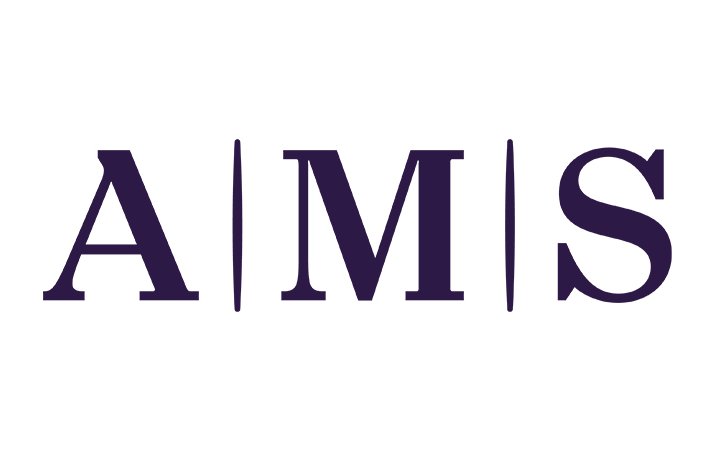 News
AMS announced today the launch of innovative online platform, AMS Verified, at UNLEASH World 2022 in Paris, France.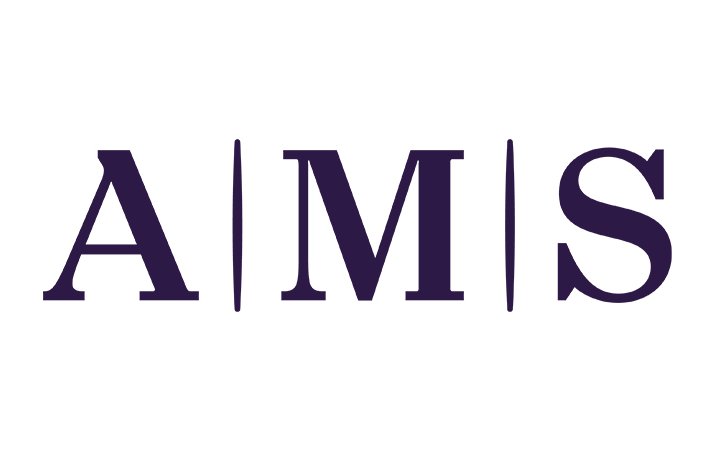 News
The global talent solutions business announces exclusive partnership with the AI governance, risk and compliance platform, Holistic AI and a new solution to the market.