AMS Verified
1,000s of talent technology solutions.
Find the one that's right for you.
Meet AMS Verified.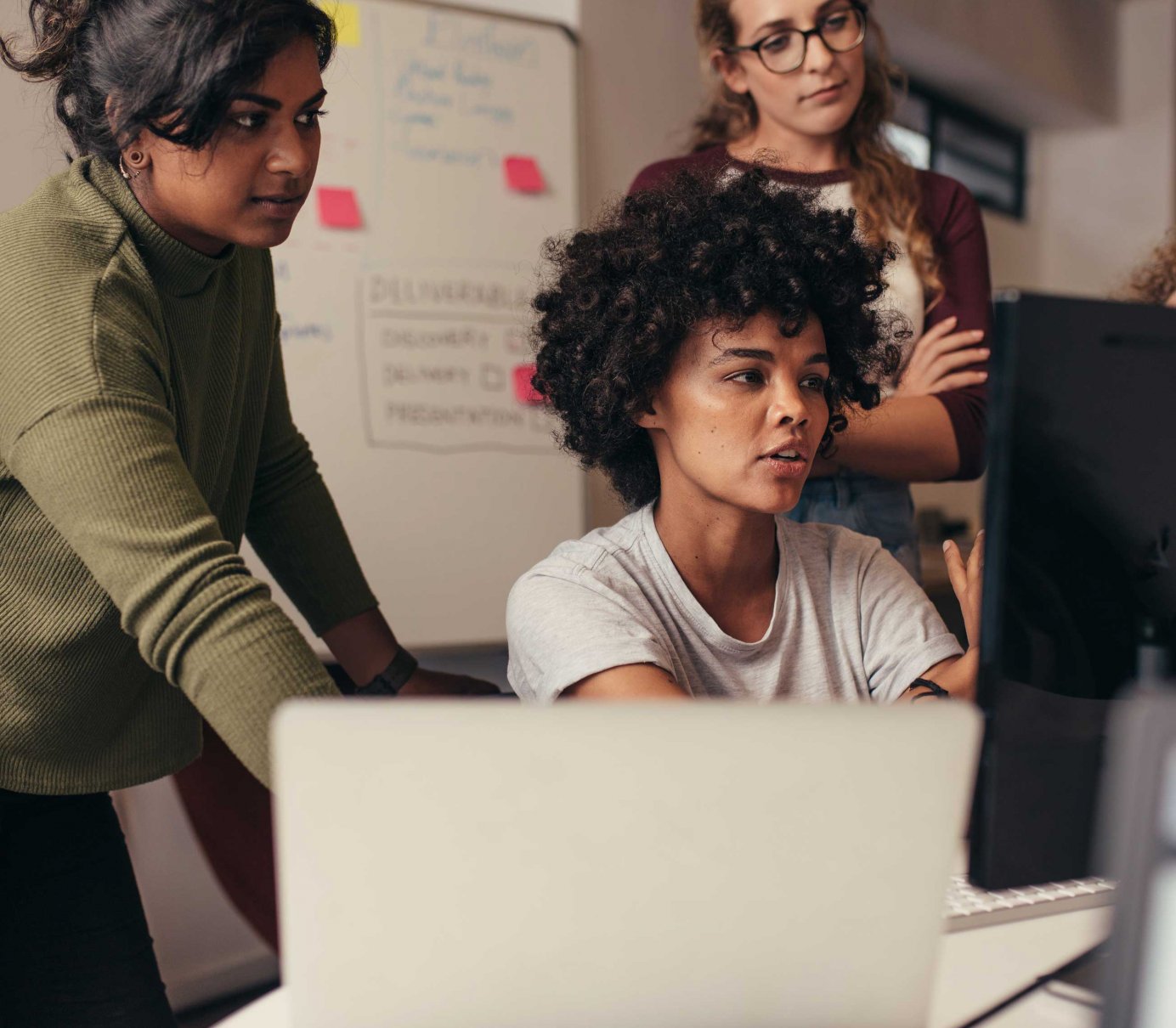 Finding the right fit isn't always a smooth process
The market for technology tools and innovation across all sectors has exploded in recent years. The market for talent technology is no different. To meet the demands of today's professional landscape, an effective technology solution is crucial to your hiring strategy. But in a market that never stands still – and with thousands of platforms available – choosing the right talent tech option for your unique needs can be overwhelming.
A one-stop talent technology community
Is talent technology a puzzle you're yet to solve? Partnering with trusted vendors and evaluating their solutions through a rigorous vetting process, AMS Verified turns complexity into clarity. Our unique online platform cuts through the noise of the talent technology market with expert insights. Make confident tech decisions, understand specific products, and stay up to date on the latest innovations.
Get Verified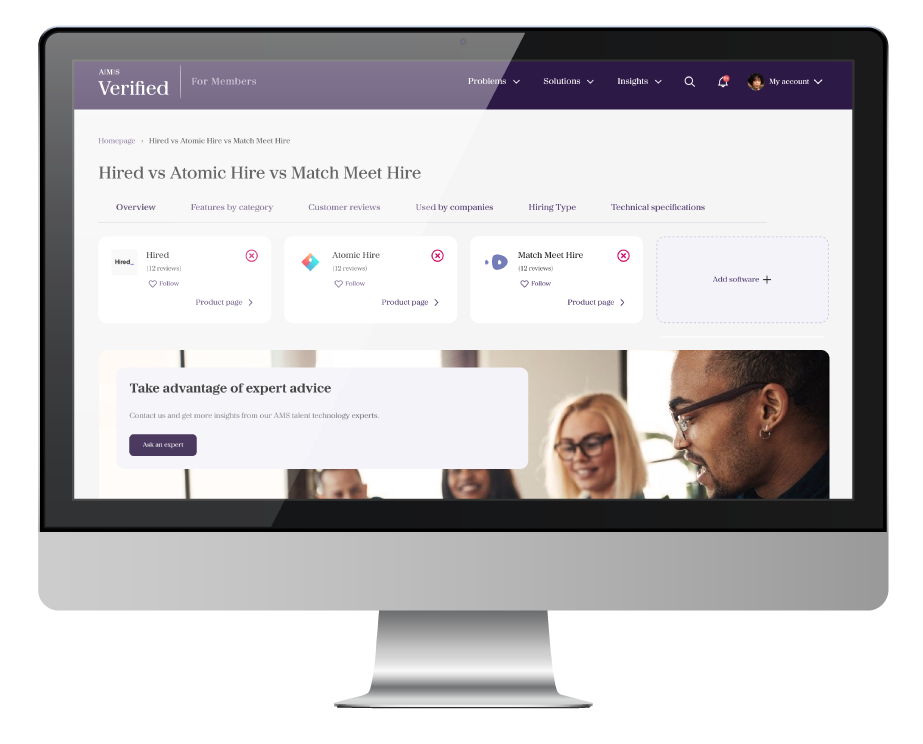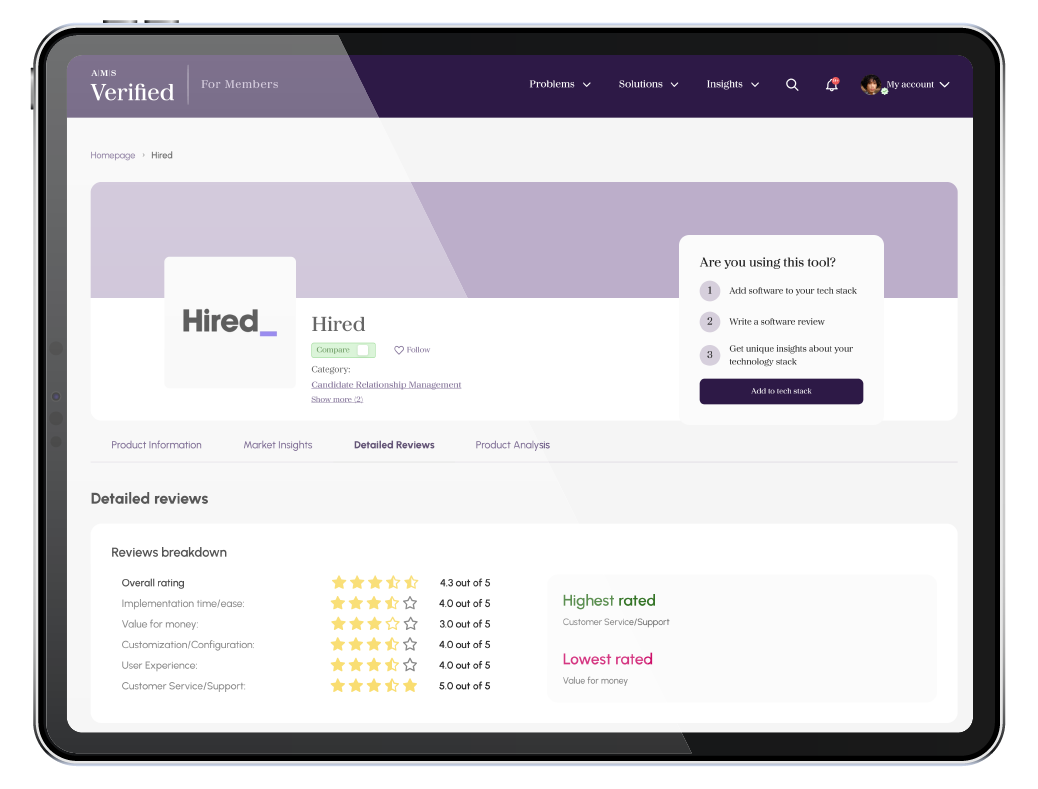 AMS Verified: Key features and benefits
Discover Market Insights: Gain access to unique insights on how and where specific products are being used in the market.
Get Deep Product Analysis: Understand a product's NPS score and its business impact.
Compare Technology: Compare software side by side to help you choose the solution that is right for you.
Get Real Time Updates: Follow products and stay up to date with their latest software updates.
Optimise Technology Stack:  Build your own unique technology stack and improve it using the data we provide.
Connect with Talent Leaders: See detailed reviews by other talent leaders and connect to learn from one another.
Build a game-changing talent strategy
Technology isn't just a 'nice to have' – it's critical to your business success. Optimize your talent technology stack with AMS Verified.
There are 1,000s of talent tech solutions. Find the one that's right for you.
Learn more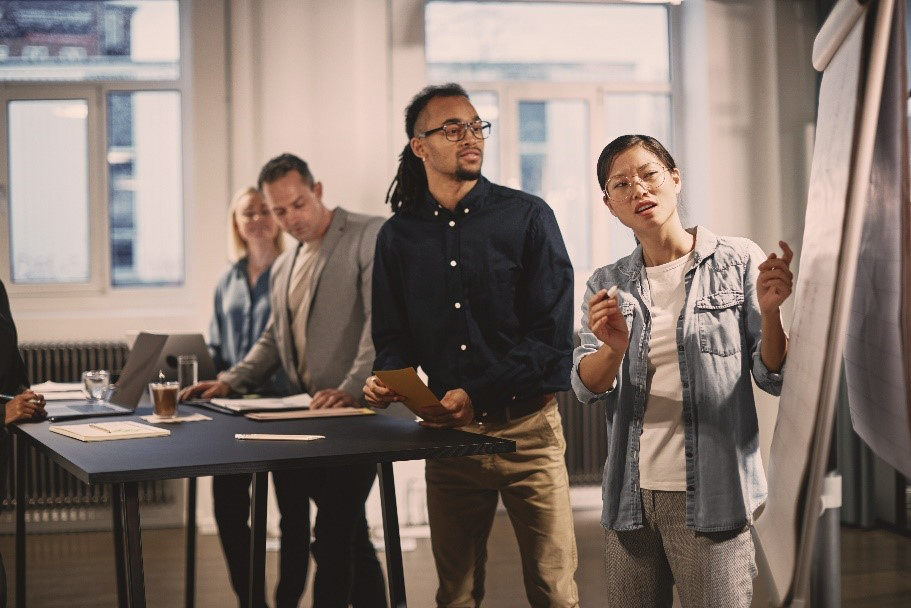 Resources
Insights from our experts
News
AMS and the Josh Bersin Company's latest research indicates a decrease in internal hiring rates globally.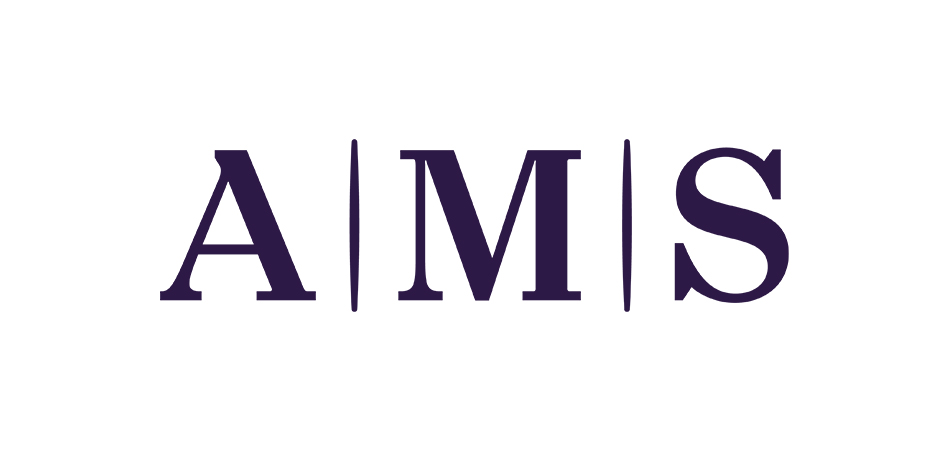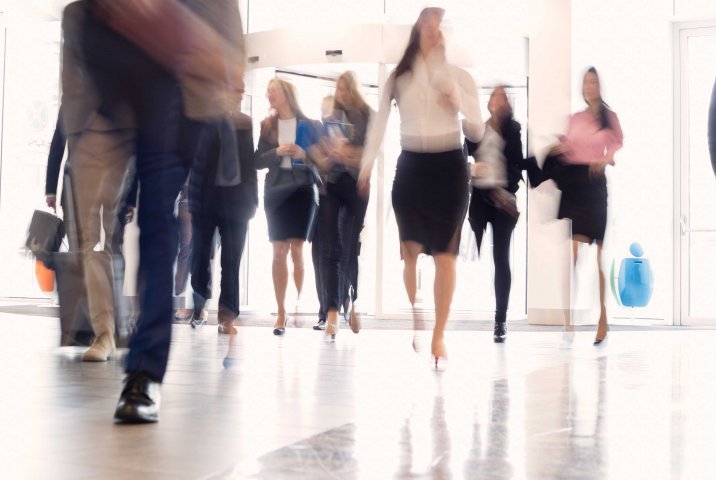 News
As most employees remain working from home in the wake of the coronavirus pandemic, internships are also following suit and going virtual. But, moving to an online setting isn't as easy as just creating a series of Zoom meetings.
Virtual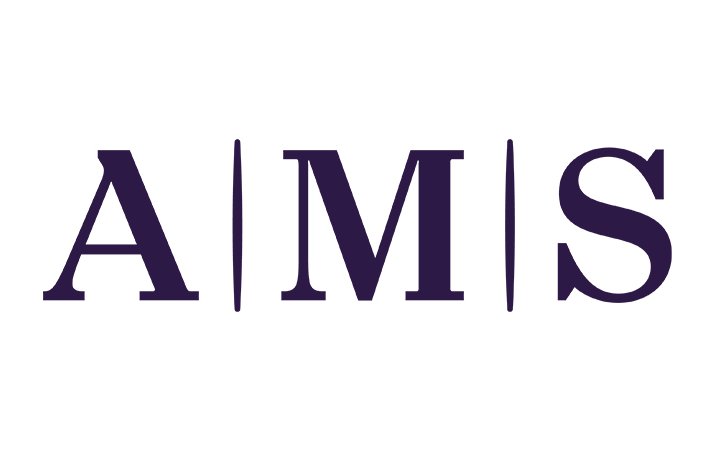 News
Leveraging its deep people and technology expertise, global talent acquisition and management specialist, Alexander Mann Solutions, today announced a new platform, AMS Virtual Internship Platform (VIP), designed to support virtual internship programs.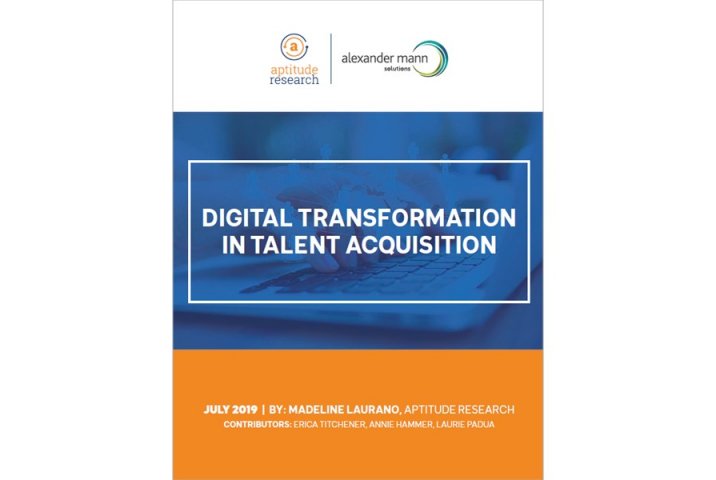 Whitepaper
To compete for talent across industries and to meet candidates' expectations, companies need to embrace digital technology to solve the challenges of today, and to build the infrastructure necessary to adapt quickly to the pressures of tomorrow.