Whitepaper
Direct sourcing for contingent workforce
A talent-centric approach to address today's unprecedented workforce challenges.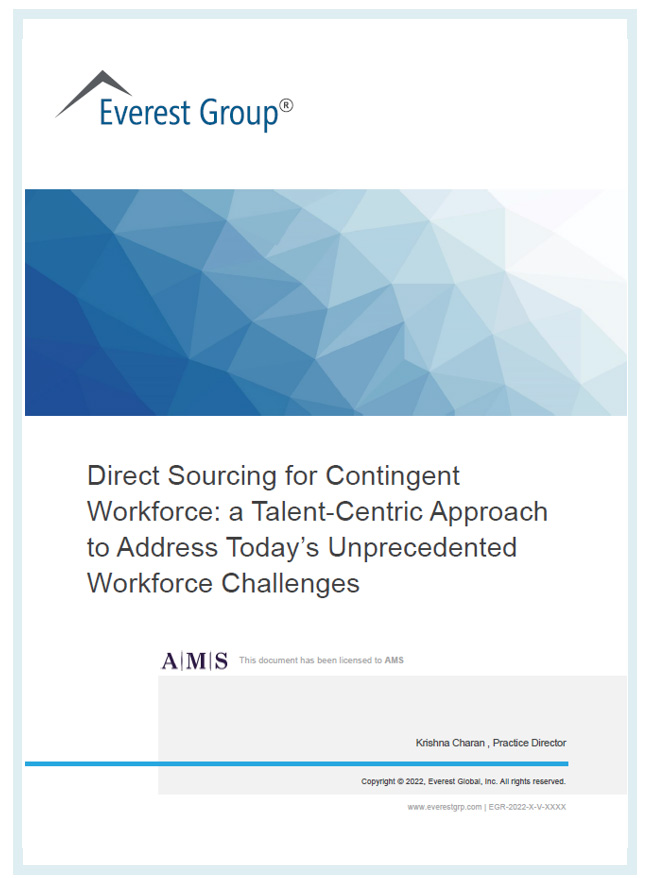 As the world navigates through unprecedented times, talent challenges are threatening to thwart organizations' future plans and potential. Amid the growing talent challenges, contingent talent or the extended workforce is emerging as the next frontier for disruption and innovation.
We partnered with Everest Group to explore how organizations can build a practical and successful direct sourcing solution.
In this paper, we explore not only the basics of direct sourcing, but also look at:
Benefits and components of a successful program
Various direct sourcing models prevalent in the market
Considerations and implications for organizations as they create a roadmap for direct sourcing adoption.
Produced in partnership with