Whitepaper
AI matching. The future of sourcing
A quantitative look at the power of technology to improve sourcing success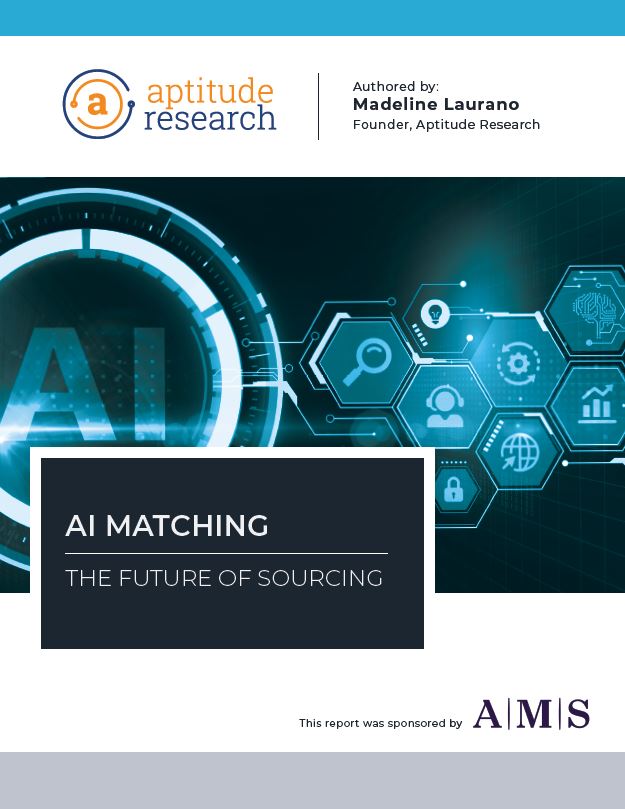 Could your sourcing effectiveness use a boost?
Finding the right people for open roles is difficult as the market for talent continues to tighten - talent pools seem to be shrinking, and sometimes disappearing - making recruiting more difficult than ever before. 
A new approach to sourcing holds the potential to simplify and speed up hiring, while at the same time introducing complexity and unknown risks if not fully understood or managed - AI matching is here, but what does it mean? 
Madeline Laurano, founder of Aptitude Research, surveyed over 400 talent and HR leaders to examine the current state of sourcing and explore the ways practitioners are turning to AI matching to boost the effectiveness of their recruiting and sourcing investments.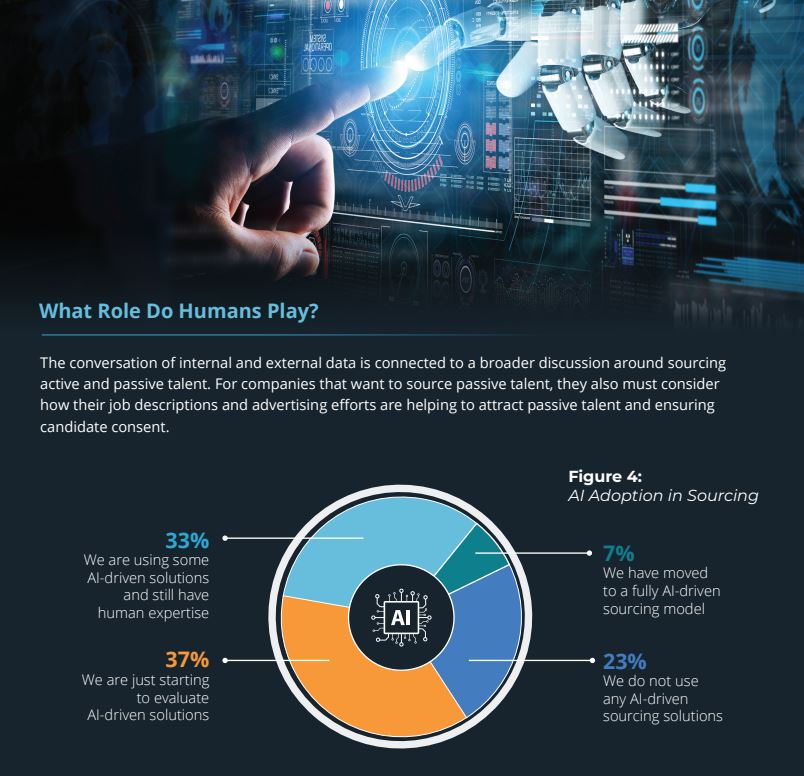 With 7,000 Talent Experts around the globe, the AMS team was eager to partner with Madeline on this research, to provide insight and education to talent acquisition professionals looking to dig deeper into AI matching.
Learn more about our services to help TA professionals excel - from RPO to Talent Advisory (and, everything in between).