Whitepaper
2021 Retail Hourly Hiring Guidebook
A comprehensive guidebook on strategies for hourly retail hiring by HR Retail and Hourly by AMS.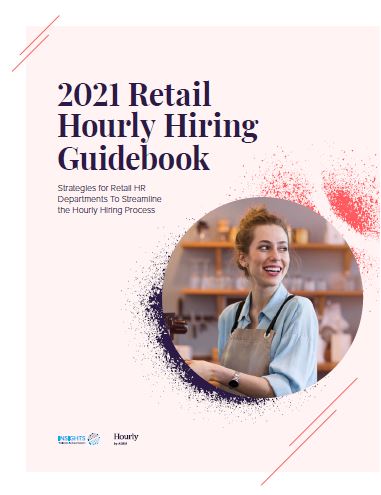 How can retailers transform their hiring processes to stay competitive during a labor crisis?
Retailers across the board are experiencing a shortage of qualified talent. As the retail industry undergoes a seismic shift post pandemic, its workforce remains more vulnerable than ever. Hiring managers and recruiters are facing their toughest challenge yet when it comes to bringing back those hourly workers in retail.
But are retailers equipped to bring back their hourly workers? 79% of retail recruiters have made reductions in their corporate resources – that means retail companies must find solutions that will allow them to hire hourly workers quickly and efficiently.
Co-written with HR Retail, explore the comprehensive research around the retail hiring industry, including:
Gaps and challenges that retailers are currently facing when it comes to hiring hourly workers
Stats and strategies to create a quick and efficient application process
A look ahead at what recruiters are planning in the next 12-18 months