Case study
Rebuilding and transforming employer branding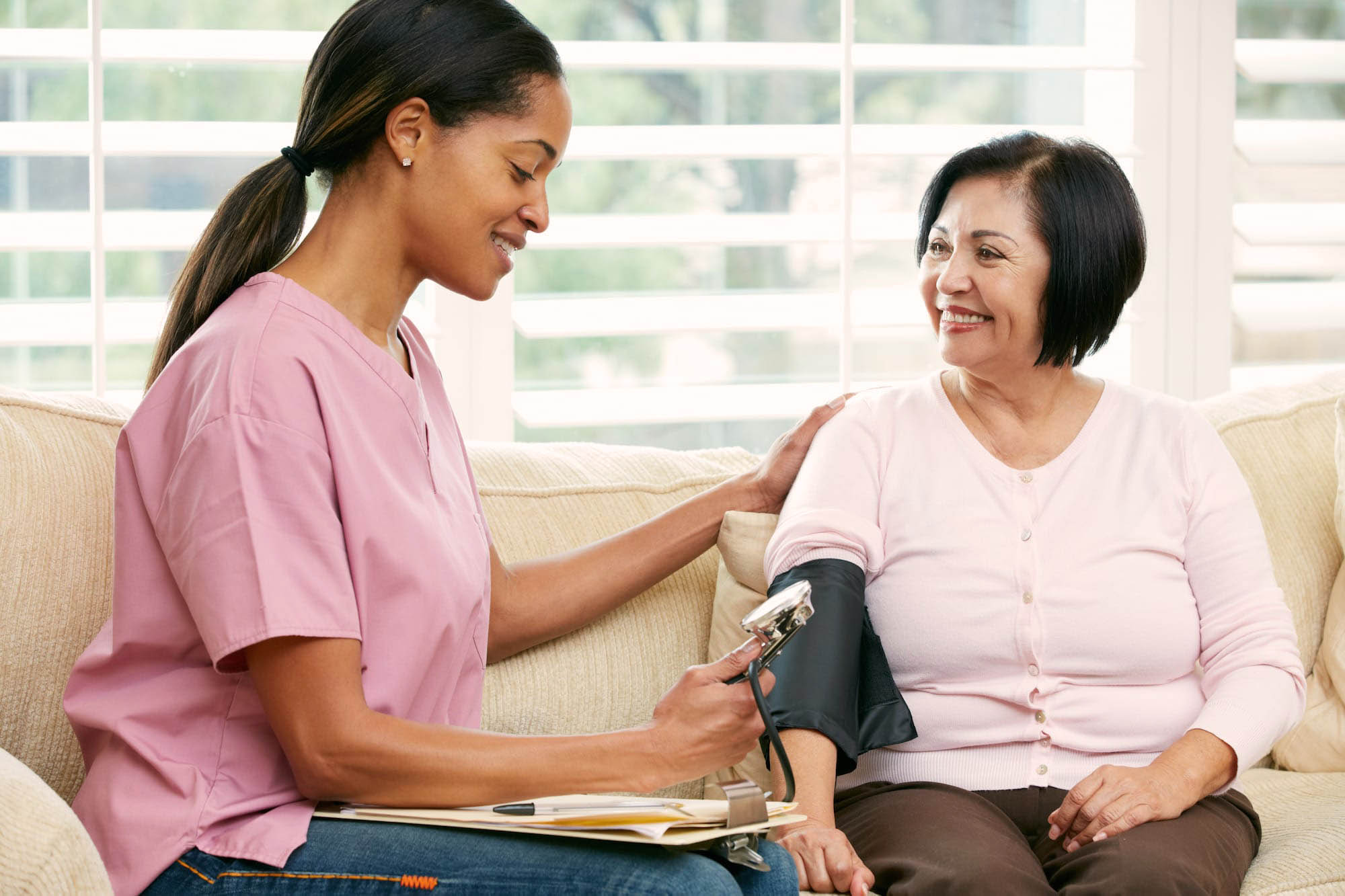 At a glance
LHC Group provides high-quality, value-based healthcare services and innovations for communities in the US, primarily within the comfort and privacy of the patient's home. With more than 950 agency locations across the US under the parent umbrella, LHC Group's 29,000 employees operate in 37 states and the District of Columbia. The company averages 3,000 open jobs per month, two-thirds of which are nursing positions. Other job categories are therapy, aide/certified nursing assistant, sales, operations, and administrative positions. Optum, a UnitedHealth Group subsidiary, recently acquired LHC Group.
The challenge
Healthcare is the largest industry in the US, with almost 14% of the workforce serving in this industry – nearly one in seven workers. Over 80% of this workforce is directly involved in care delivery, and registered nurses are among the most sought-after talent in the US. As a result, the industry has become creative at finding ways to recruit, hire, employ, and train nurses, with many competitors offering hiring bonus incentives.
LHC Group wanted to redefine themselves as the "destination of choice" for healthcare workers, attracting and retaining quality candidates who would stay for the long term. To do this, LHC Group endeavoured to utilize the power of storytelling, making it central to their employee value proposition. They needed to articulate and share their authentic story in a way that resonated with suitable candidates who possessed aligned values, enabling them to build the right workforce.
The solution
Working closely with LHC Group's talent acquisition leadership, the AMS Employer Brand Advisory (EBA) team researched the unique LHC Group story, formulating a specialized narrative that spoke to the talent they needed to attract and retain. AMS interviewed LHC Group employees representing their priority talent segments and leadership across the different business functions. They provided the necessary input to craft and update the brand model and attributes, ensuring the message was authentic and relevant. They also researched the employer brand of six healthcare competitors and diagnosed LHC Group's candidate experience, covering all touchpoints to develop an authentic voice.
Another important outcome of the EVP research was the discovery and development of LHC Group's top seven personas of their priority hires. The valuable insight into various talent segments like career motivation, lifestyle, and media behavior and consumption, allowed the development of talent value propositions, personalizing the brand message with what they care about most on the channels they frequently interacted with.
The employer brand story
AMS helped hone LHC Group's brand story by identifying the core pillars supporting its promise.
Care – caring for the whole person, whether our patients or colleagues.
Belonging – our culture is embracing. You can belong here.
Trust – colleagues trust one another, which is why patients trust us.
These core pillars supported the foundations of the EVP story – "A career that calls you home" – and served as a foundation for further messaging and narrative.
The narrative: A career that calls you home.  
We're a family. We're a team. We listen, we talk—we care here. We apply the golden rule to everything we do: treat others how you want to be treated. We trust our teammates will bring their passionate patient-centered care to work every day.
There's a home-court advantage to your growth and development with us. We'll give you the support you need to feel at home in your career. Bring your nurturing self to help develop healthy relationships on a team and with those you care for.
See if our values live up to yours. If they do, you may have found a home for your career at LHC Group. At LHC Group, we take care of our own. Welcome home to your career.
The impact
The new career website
The new LHC Group employer brand brought to life a powerful messaging framework that laid the foundation for a new career website, Careers.LHCGroup.com. Inspired by the theme "a career that calls you home," AMS created doodle animation over photos and videos to effectively project the brand story visually. In partnership with iCIMS and built on their career site platform, AMS EBA and LHC Group Talent Acquisition swiftly beat the original timeline by launching the career website in twelve weeks.
Employer brand and recruiter toolkit
AMS designed and published a comprehensive toolkit to empower talent stakeholders to leverage the new employer brand effectively and attract and engage candidates and employees. AMS trained recruiters on how to use the toolkit, which included:
Verbal brand identity (tone of voice)
Brand guidelines for logo, color, photography, typography
Turn-key messages for conversation starters or social posts
Job description writing guidelines
Messaging guidelines for each persona
Brand assets and ad templates
Brand lift
AMS also assisted in launching a new content marketing strategy for LHC Group, telling the employer brand story on social channels like LinkedIn, Facebook, and Instagram, and to candidates in the talent community who expressed interest in their career opportunities.
Elevating the employer brand to make it connect with the candidates we target includes a well-thought-out mobilization plan. We measure the impact over time by monitoring engagement patterns on external channels and career website behavior. Within a few months of launching the new EVP, LHC Group saw the following improvements in candidate interaction:
At least a 7% increase in social metrics like impressions, engagement rate, and link clicks
67% increase in Google Ads clicks
Year-over-year decrease in candidate acquisition media costs, lowering cost-per-click by 32% and cost-per-application by 33%
"Thanks to our collaboration with AMS, we have developed a robust EVP strategy that has helped us establish LHC Group as the employer of choice in the healthcare industry.
Our investment in building an efficient and high-performing Talent Acquisition function has been crucial to delivering a seamless candidate experience and ensuring our brand promise resonates with top talent.
As a result, we are able to attract and retain the best healthcare professionals, giving us a significant advantage in a highly competitive market"
- Tina Slattery, Vice President of Talent Acquisition

The Partnership
AMS is fortunate to partner with LHC Group, a best-in class talent acquisition organization, who knows the challenges of attracting healthcare candidates in the current state of the labor market and was committed to developing and implementing an employer brand strategy to effectively compete for the best talent.