Whitepaper
The Direct Sourcing Toolkit (Ardent Partners)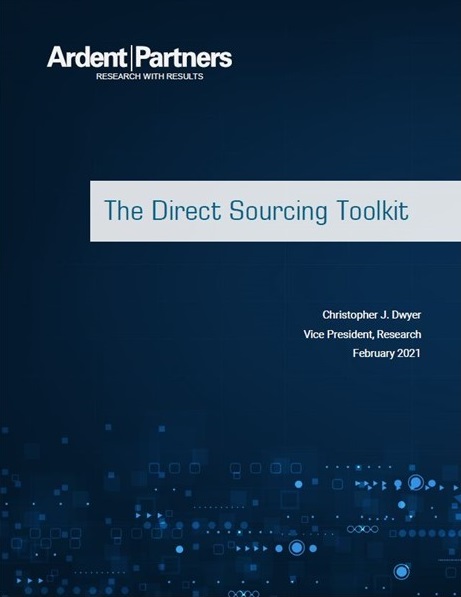 In today's competitive landscape, set against the backdrop of a global pandemic, talent engagement is more important than ever before. Not surprisingly, direct sourcing has become the hottest topic in the global world of talent and work.
Given the many channels of non-employee talent available, which include traditional staffing vendors, digital staffing outlets, professional services, talent networks, and social media platforms, the ability to tap into on-demand pools of talent to better align project requirements with available skillsets can be an incredible competitive advantage.
Businesses that harness the underlying power of direct sourcing and talent pools have the ability to develop an agile workforce which can be the difference between surviving in disruptive business times... or truly thriving in a marketplace that rewards dynamic, talent-led responses to new business pressures and challenges.
Download this paper, produced in partnership with Ardent Partners, to learn how today's direct sourcing strategies can:
Reduce the risk of "bad hires"
Mitigate employee turnover risk
Improve both "hard" and "soft" workforce management benchmarks
Enable superior workforce visibility