Whitepaper
Project RPO | Solve Short-Term Hiring Challenges While Creating Long-Term Value
New digital paper by AMS and Aptitude Research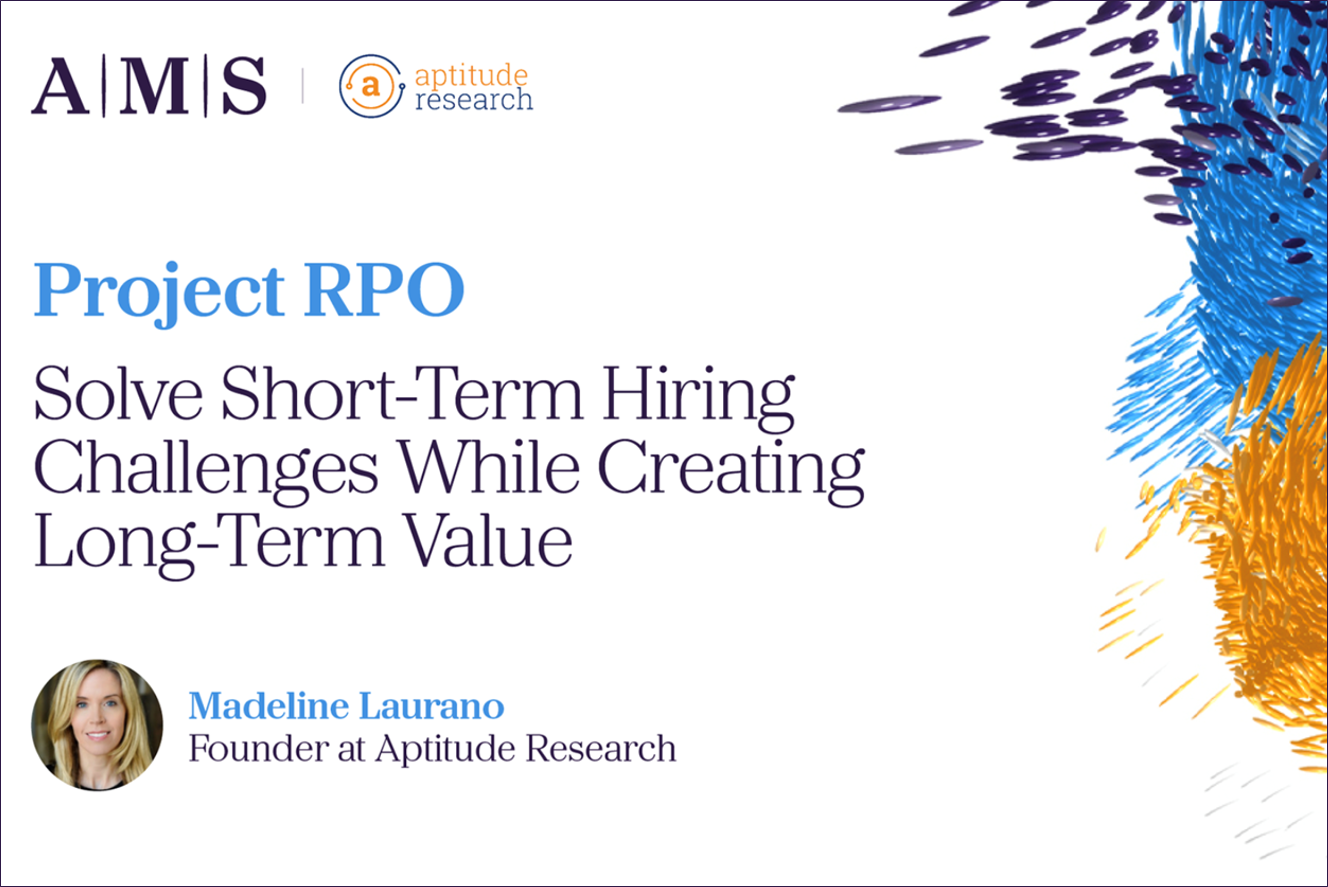 The competition for great talent is intensifying the pressure on Talent Acquisition (TA) teams – many of which are already trying to keep up with reduced resources after a couple tumultuous years.  As organizations rebuild, rebound and expand they must scale their workforce fast to capitalize on new opportunities – but, many don't have the capacity or capability to keep up.
There's a misperception that RPO is only for long-term, complex talent challenges.  So, we partnered with Madeline Laurano, founder of Aptitude Research, to explore when and why hundreds of HR and talent leaders lean into recruitment outsourcing on a project basis to fill their TA capability and capacity gaps – and, the long-term value Project RPO drives for their in-house teams.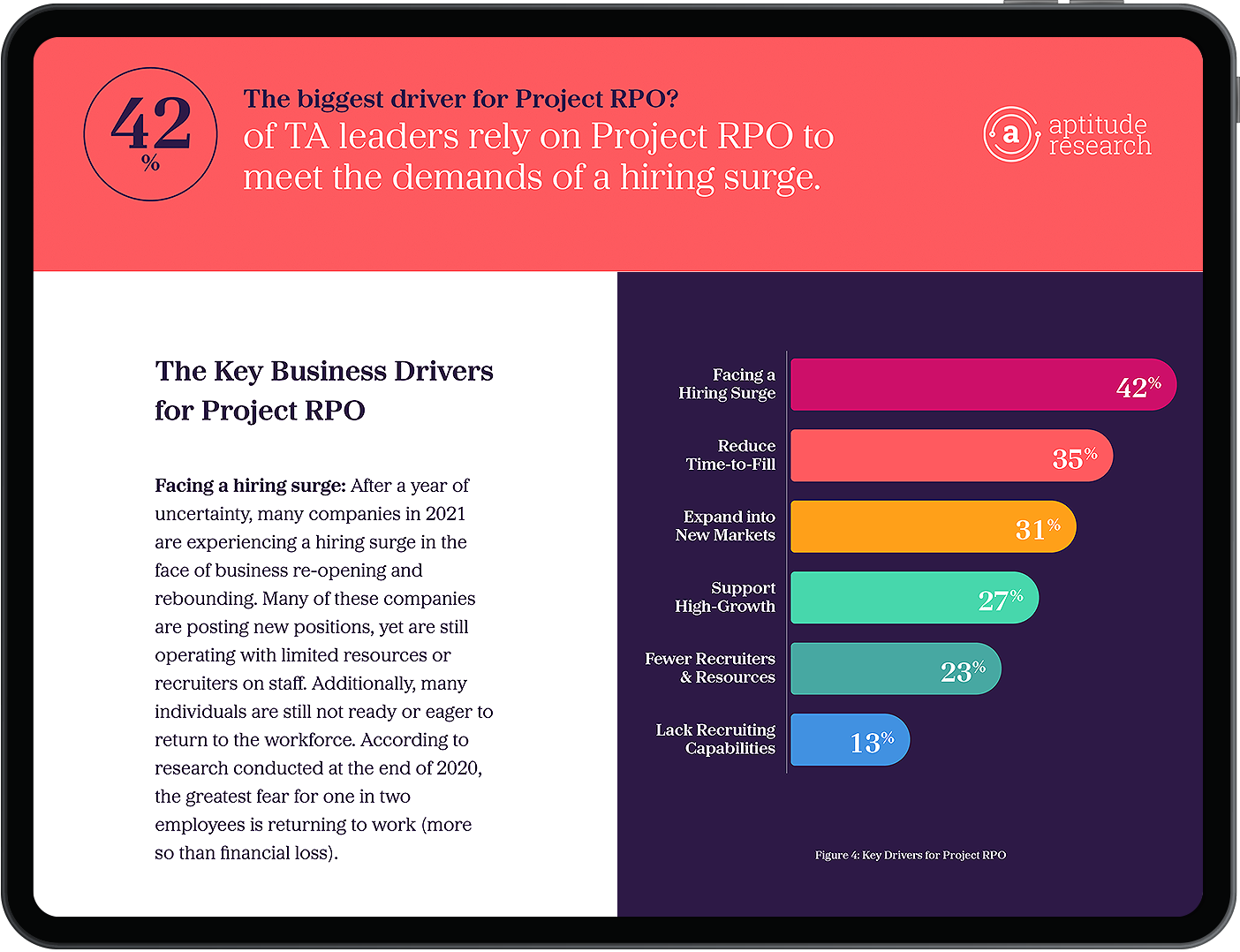 If you're wondering how Project RPO could lend a helping hand to your TA team, read the digital paper to understand: 
How is the current state of talent acquisition impacting how we recruit?

 

How is Project RPO different from a traditional RPO engagement?

 

What are the key business drivers and investment criteria?

 

What additional outcomes and business impact can your in-house team realize?