Whitepaper
Four critical talent priorities defining the new workplace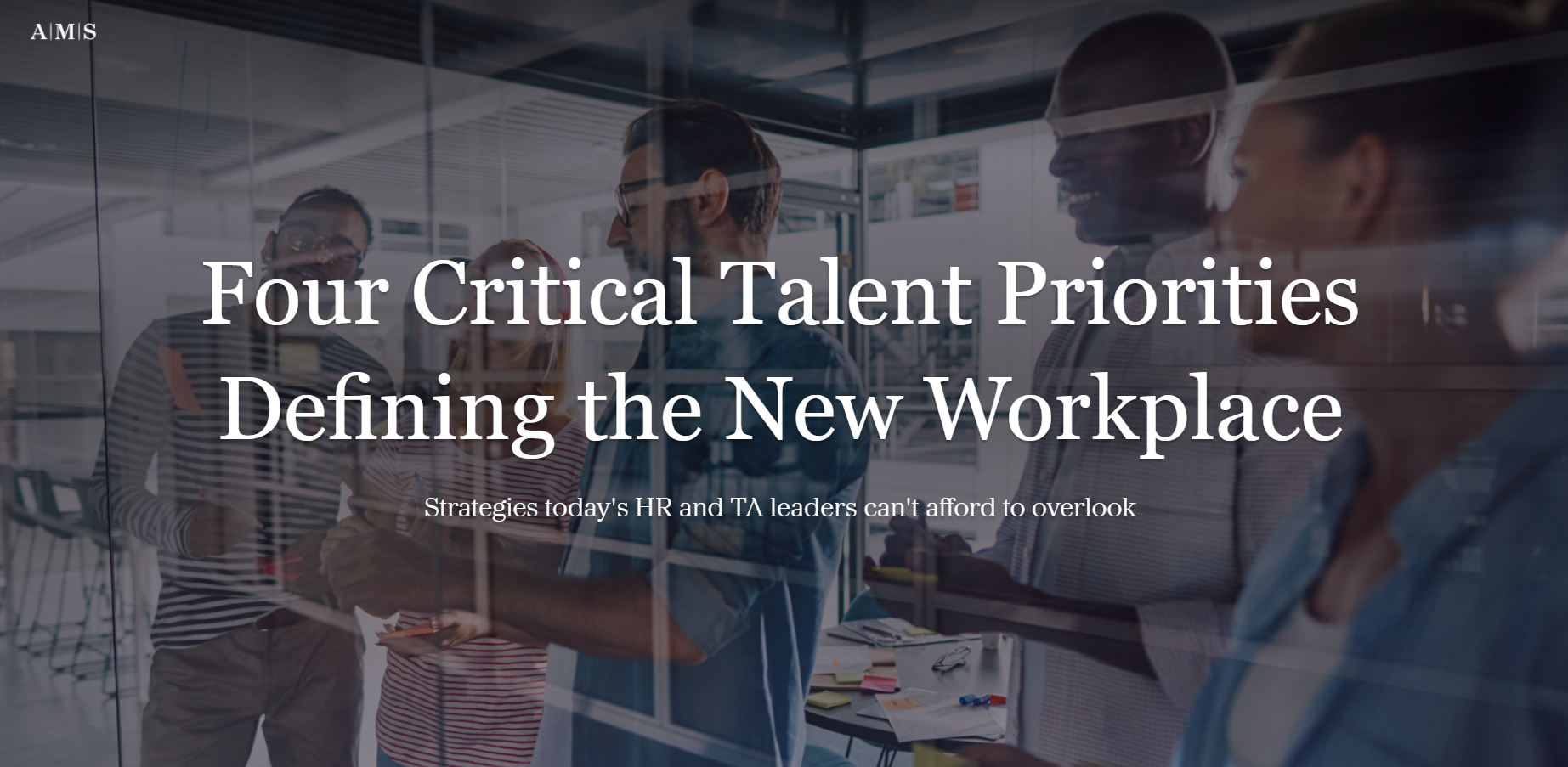 As the world of work shifts, are your talent priorities keeping up? It's no secret. There's a stunning labour shortage – with more job openings than unemployed workers – happening across the globe. With many talent priorities and workforce trends shifting, keeping up with fast-changing talent practices is critical.
We've uncovered 4 people strategies you can't afford to overlook.
We partnered four AMS Talent Experts with a trailblazing HR thought leader, Meghan M. Biro and her team at TalentCulture, to explore current challenges.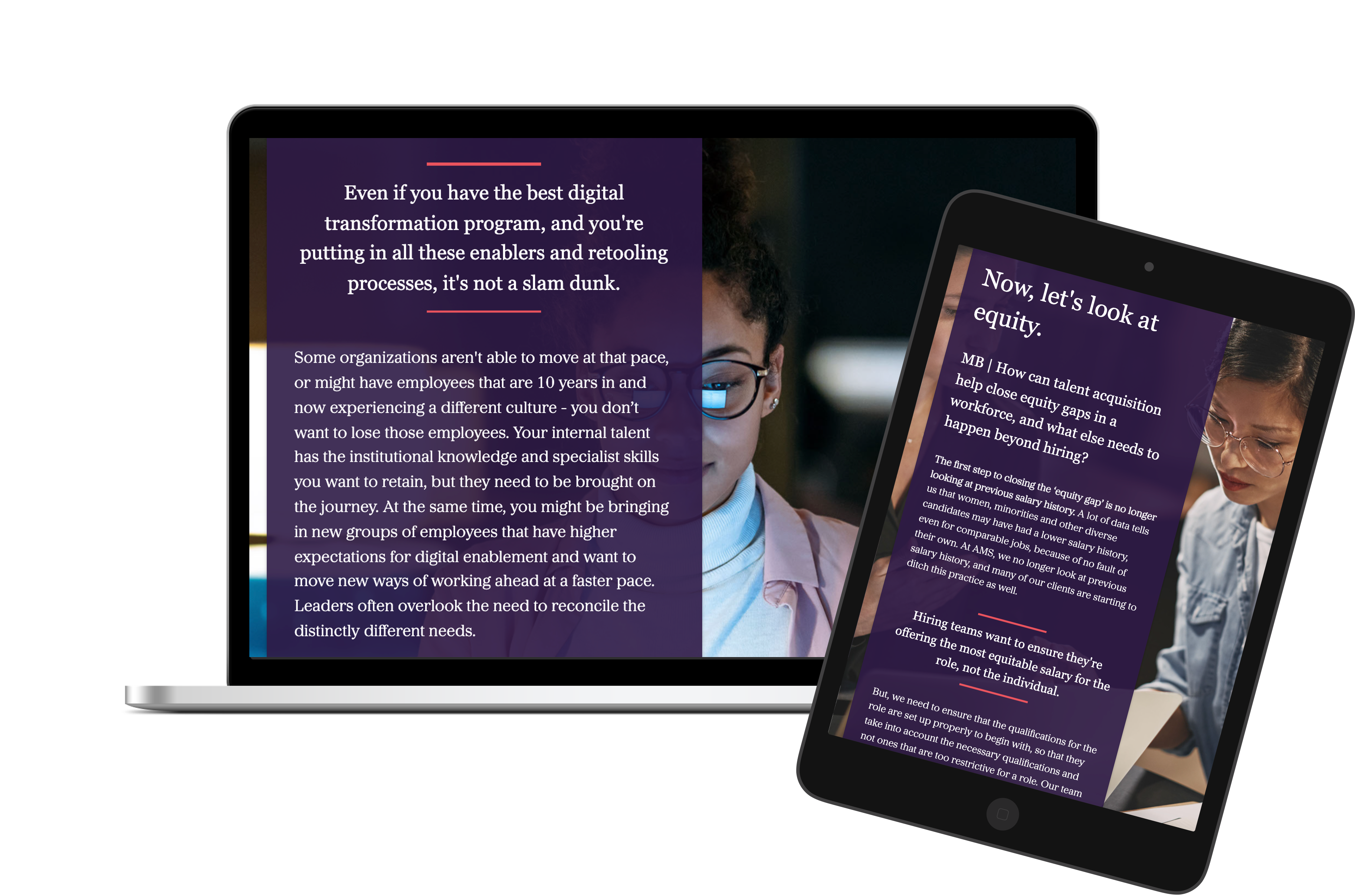 In this 4-part Digital Paper, we discuss how these priorities are now essential pillars for optimising your HR and Talent function:
DEI Everywhere: Embedding initiatives to create a differentiated workforce
The Digital Transformation Imperative: Preparing for the future of work, now
The Rise of Internal Mobility: Enabling growth to fill gaps and drive retention
The Critical Role of Sourcing: An overlooked strategic advantage in talent acquisition
Produced in partnership with