Now is time for the rise of Contingent Process Outsourcing
Contributors
Mark Jones
Executive Vice President/Managing Director, Contingent Workforce Services, Americas, AMS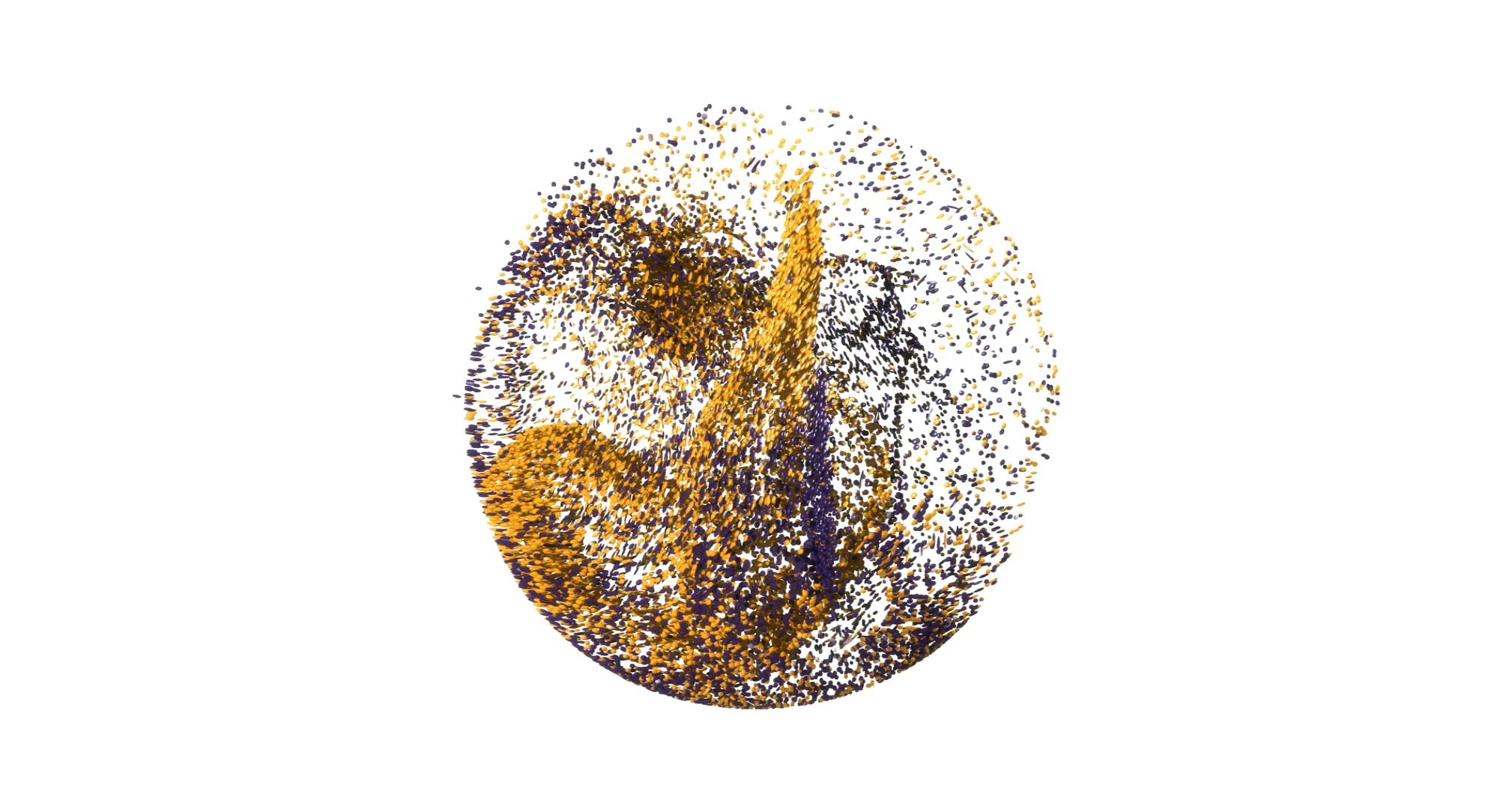 Recruitment process outsourcing (RPO) is an established market globally. Every day, thousands of the world's best-known organizations trust RPO partners to source and recruit candidates, in the process trusting them with their brand and Employment Value Proposition (EVP).
In the US, RPO providers are closely integrated into organizations, working with talent acquisition to attract the very best people. When it comes to contingent labor however, things are very different.
In the majority of cases across the US, contingent workers have historically been treated more as commodities – a service that is procured via organizations supply chain function and recruited via staffing agencies who have little to no affinity with an organization's brand.

Talent attraction
Historically, contingent labor has been about 'can you find me someone, how much will it cost and when can they start?' It is a very different conversation for full-time employees, who are seen as a segment to invest in and develop. Contingent and full-time hiring are kept as two separate operations, recruited and managed in separate ways.
The challenge is that finding talent in the current climate is difficult, and, in my opinion this is not going to change any time soon. In addition, organizational demand for contingent labor is also growing as are the expectations of the US workforce to be able to operate via a contingent channel. Companies have grown their contingent worker population by over 50% since pre-pandemic (Brightfield). According to a US Government accountability report, 40% of the US workforce is made up of contingent/freelance workers which will rise to 50% by 2050. The pandemic has only increased the trend that was already being established towards flexibility in working models and approach.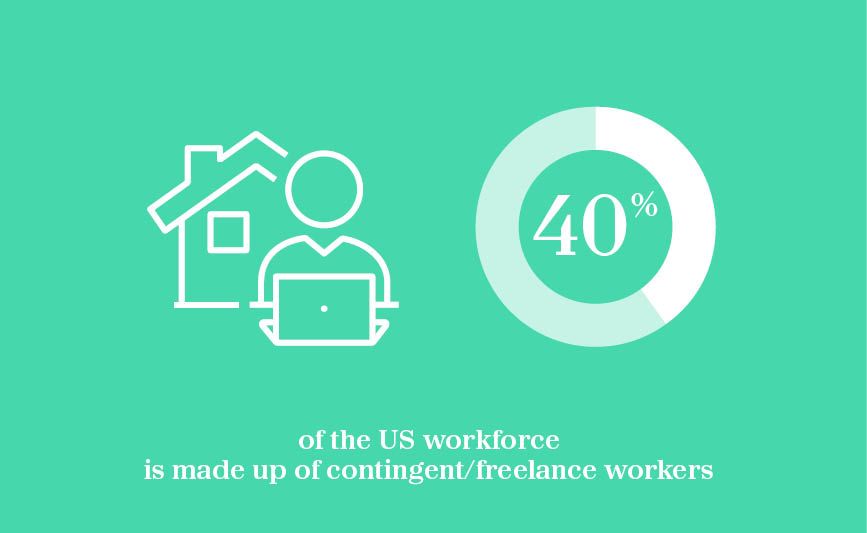 True freelance workers enjoy the ability to work at different times, in different opportunities, often for more than one client at a time. Secondly, if you look through history, you see that contingent workforce hiring goes up in a downturn and vice-versa. As economic conditions tighten, organizations want more flexibility on their workforce base to allow strategic goals to be achieved whilst minimising fixed costs.
This is compounded by the demographics of the US labor market being relatively stagnant. We have restrictions on immigration, an ageing population, a workforce that through illness haven't been able to return to work post-pandemic, and another segment who don't want to go back to the way things were. Organizations are fishing in the same pond for talent and coming up short, as we're not putting any fresh water into the pond.
One way to change the status quo is change the way we fish for talent. Can we use the power of an organization's brand to better attract contingent workers? Can we do some of the things we do from an RPO perspective to help contingent talent? And, in doing so, can we narrow the train tracks between contingent and full-time labor?
I believe that because there is an increasing demand for non-permanent, flexible working, the US is going to see increased investment in contingent labor and it is going to force the twin tracks of traditional recruitment closer to contingent hiring - with some even merging together in the quest for achieving total talent. The gap between how and why we recruit contingent labor and full-time employees will narrow. However, from an employment and compliance perspective, it's important to keep some elements of how workers are engaged and managed separate and defined.
As I reflect on the major changes and challenges that have impacted the world we all live in, and look at how the contingent market is changing, the phrase I kept coming back to in articulating this evolution of the market is 'contingent process outsourcing' which includes direct sourcing of contract labor.
As I have already said, RPO is already very well-established. Organizations outsource all or part of their recruitment to companies who are entrusted to find talent, manage branding and deal with back-end administration like onboarding and payroll.
Contingent process outsourcing can act in a very similar way. How you attract people and manage them can be the same and the process outsourcing element can be the same. The only difference is that the process is designed for a specific population of workers who have a specific way of being onboarded and employed. They are not ever going to be your full-time employees, but that doesn't mean you can't attract them and operate in the same fashion as those who are. In fact, this is only beneficial for you if you like to try before you buy and regularly convert contingent labor to full-time employees. Virtually every organization has an EVP for their full-time workforce, but very few have a Contingent Value Proposition (CVP) and I see this as a significant missed opportunity when 50% of US workers will operate this way by 2050!
Contingent Process Outsourcing is different from what staffing agencies offer. Staffing agencies play an invaluable role in sourcing workers and there will always be needed for a robust staffing industry. However, the US market is big enough for organizations to introduce the concept of contingent direct sourcing for a certain element of their contingent needs. These workers are attracted to an organizations brand and our managed and treated as such with an eye to long term relationships.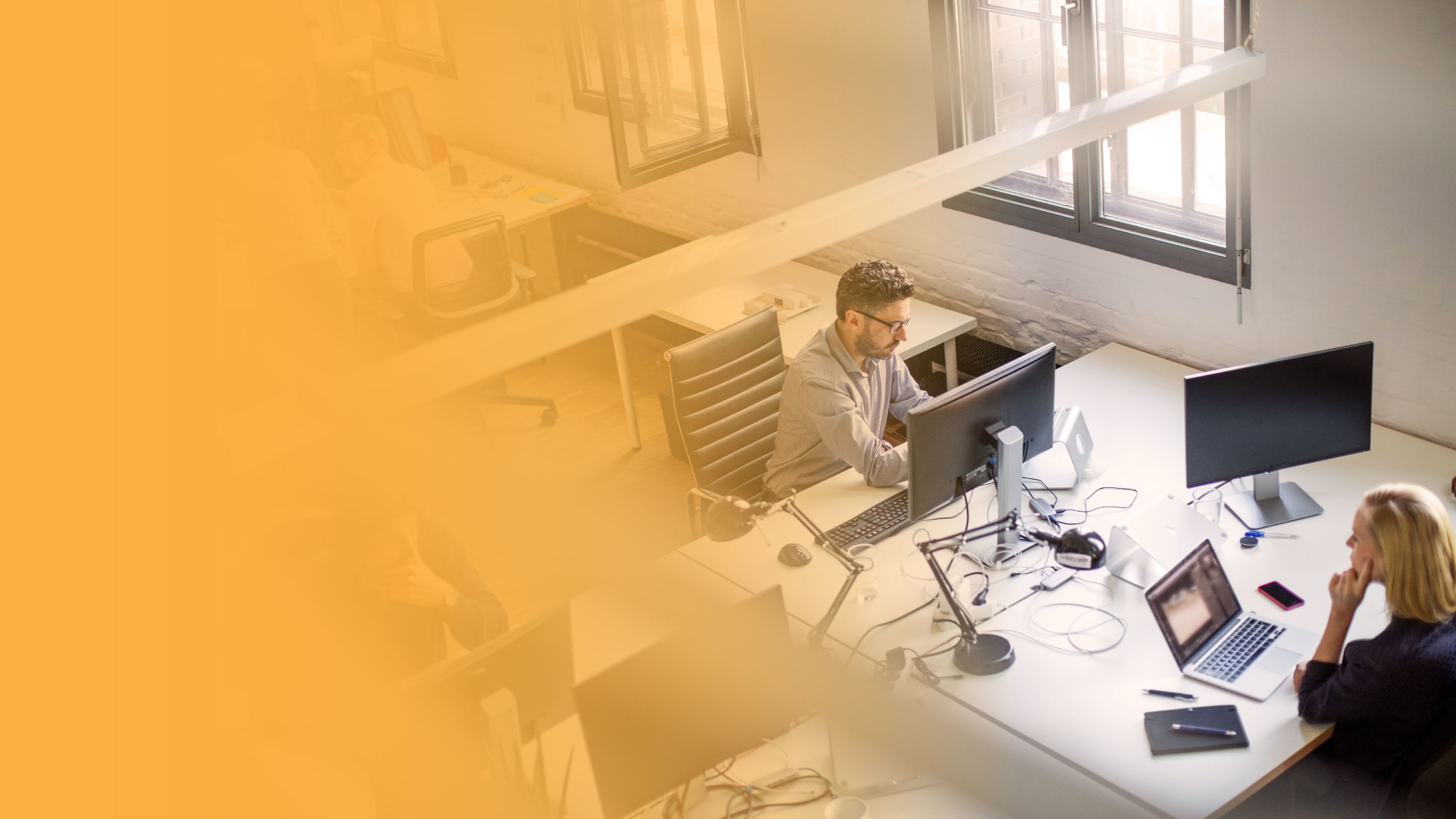 Why choose process outsourcing?
The benefits for employers are clear. Organizations will have people who want to work for them irrespective of how they work for them - contractor, freelancer, full-time etc. All talent will believe in the mission and values of the business, rather than simply being a transitional asset.
Another benefit is cost. On average, our contingent direct sourcing saves companies 10% versus using a traditional staffing agency. However, while cost savings are always nice to have, the biggest driver currently is simply finding the best talent and attracting it to your brand in a very competitive market. With unemployment in the US at a 60-year low, finding the right talent however they are engaged and managed is the biggest reason organizations are turning to contingent direct sourcing.
Why? Firstly, because it drives quality. Contingent direct sourcing creates and nurtures talent that wants to work for an organization and has an affinity for it. Companies have some ownership of that talent pool, with the outsourcer nurturing contingent talent and building a pool of talent that will return to work for the organization again and again.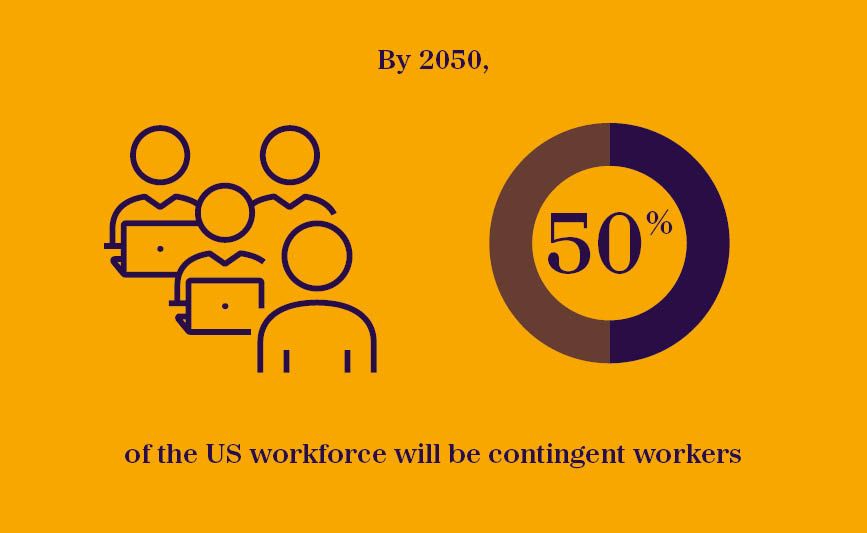 Of course, this concept of contingent direct sourcing is already established and has become more popular over the last 18-24 months. However, I believe there is a huge opportunity to develop this further especially given the significant and likely permanent shifts in the labor market.

Future of contingent hiring
Adoption of direct sourcing programs has been sporadic and challenging because it means different things to different organizations. A lot of organizations have dipped their toe in the water, but they're not all leveraging this new way of hiring in the US market to its full extent. That's a challenge as the only way you create significant savings in contingent labor is through volume.
This will change. Contingent Process Outsourcing leveraging direct sourcing is another way of engaging and attracting talent by harnessing an organization's brand. With contingent hiring on the rise and flexibility key for both employer and workers - think about the need for skilled technology workers in our talent pools. We'll see more organizations looking at how they can better leverage contingent workers as a strategic advantage rather than just as a commodity.
written by the Catalyst Editorial Board
with contribution from: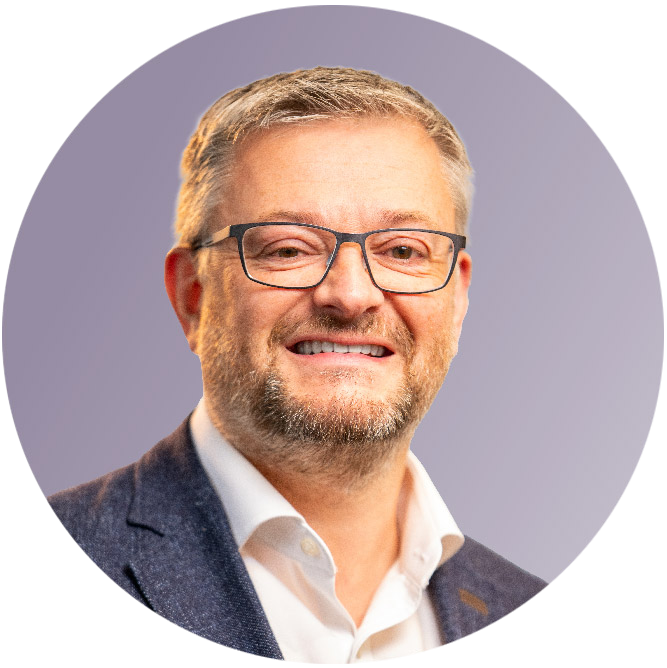 Mark Jones
Executive Vice President/Managing Director, Contingent Workforce Services, Americas, AMS