The UK needs to talk about why social mobility and social value matter
Contributors
Matthew Rodger
Chief Growth and Commercial Officer, AMS
Mel Barnett
Managing Director, PSR, AMS
Anna Crowe
Client Operations Director, AMS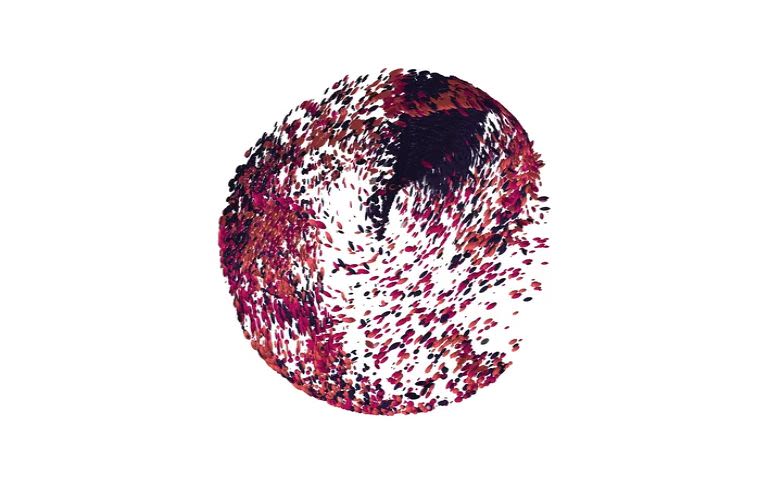 Social mobility is very much on the agenda in the UK. The first round of the government's Levelling Up funding saw £1.7bn distributed among 105 UK towns and cities, with further plans in place to invest regionally, in skills training and in some of the UK's most deprived areas.
It's not before time. Research from the Institute of Fiscal Studies suggested that "on a wide variety of measures, regional disparities in the UK are greater than in most comparable countries." At the same time, research from the Office for National Statistics shows that only London and Northern Ireland have seen economic growth since the start of the pandemic.
With social mobility levels in the UK languishing behind our neighbours, it's obvious that businesses have a part to play in spreading opportunities more evenly across society - not just because it's the right thing to do, but because it makes commercial sense.
But there is still a long way to go. Research by the Social Mobility Foundation found that working class professionals earn an average of £6,718 less than their middle class peers - a pay gap of 13%. This means underprivileged professionals essentially work 13% of the year for nothing - almost one day in every seven.
"This class pay gap is not just an indictment of professional employers. It is morally unjust and economically illiterate," said Social Mobility Foundation chair Alan Milburn on the release of the research.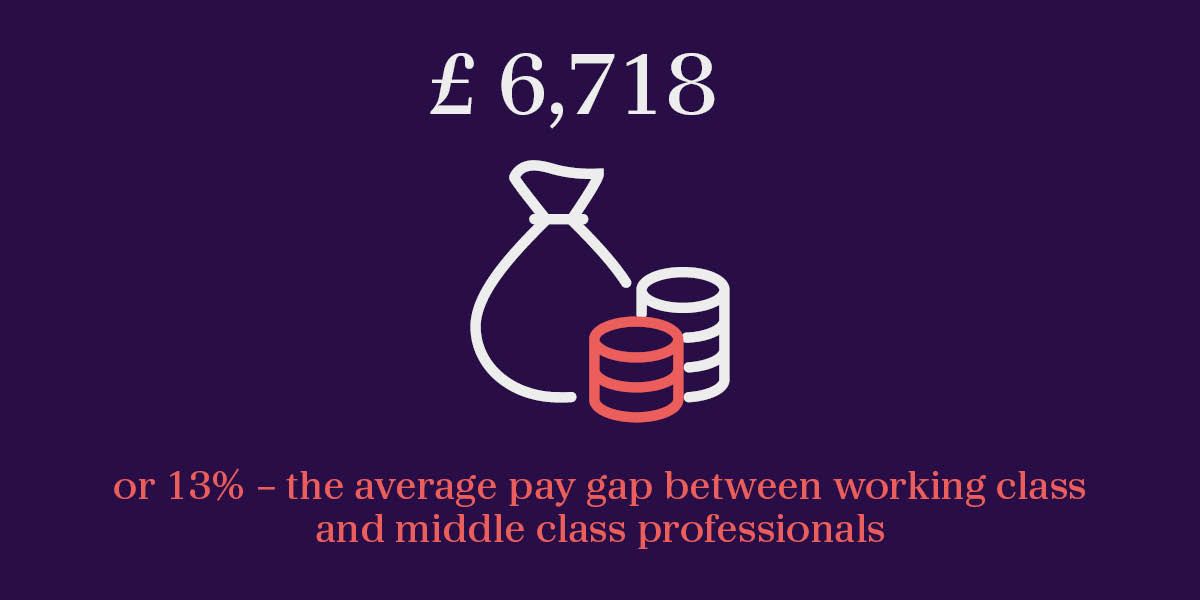 Britain's professions are a cornerstone of the modern economy. In 2021, services industries contributed £1.7bn in gross value added to the economy, 80% of the total figure. Britain's success in the global economy relies on the very best people, regardless of their background, being attracted, not deterred, from working in the professions," he added.
In addition to factors relating directly to social mobility and inequality, the way in which businesses interact with the environment, and how their leaders communicate on issues is becoming ever-more important. It's no surprise that ESG (environment, social and governance) and the need to focus on sustainability are top of mind for many c-suite leaders as we move into the post-pandemic era.
Take Larry Fink, CEO of asset management giant Blackrock, who used his annual letter to CEOs to discuss how "stakeholder capitalism is all about delivering long-term, durable returns for shareholders" and that "it is more important than ever that your company and its management be guided by its purpose".
Or how about the media frenzy around Patagonia founder Yvon Chouinard's decision to give away all future profits to combating climate change, proclaiming "as of now, earth is our only shareholder"?
However, it's not only the private sector who are making an increased commitment to responsible business. Increasingly, public sector organisations are paving the way and selecting suppliers based on ethics, social responsibility and how much social value they provide to the wider community that they serve.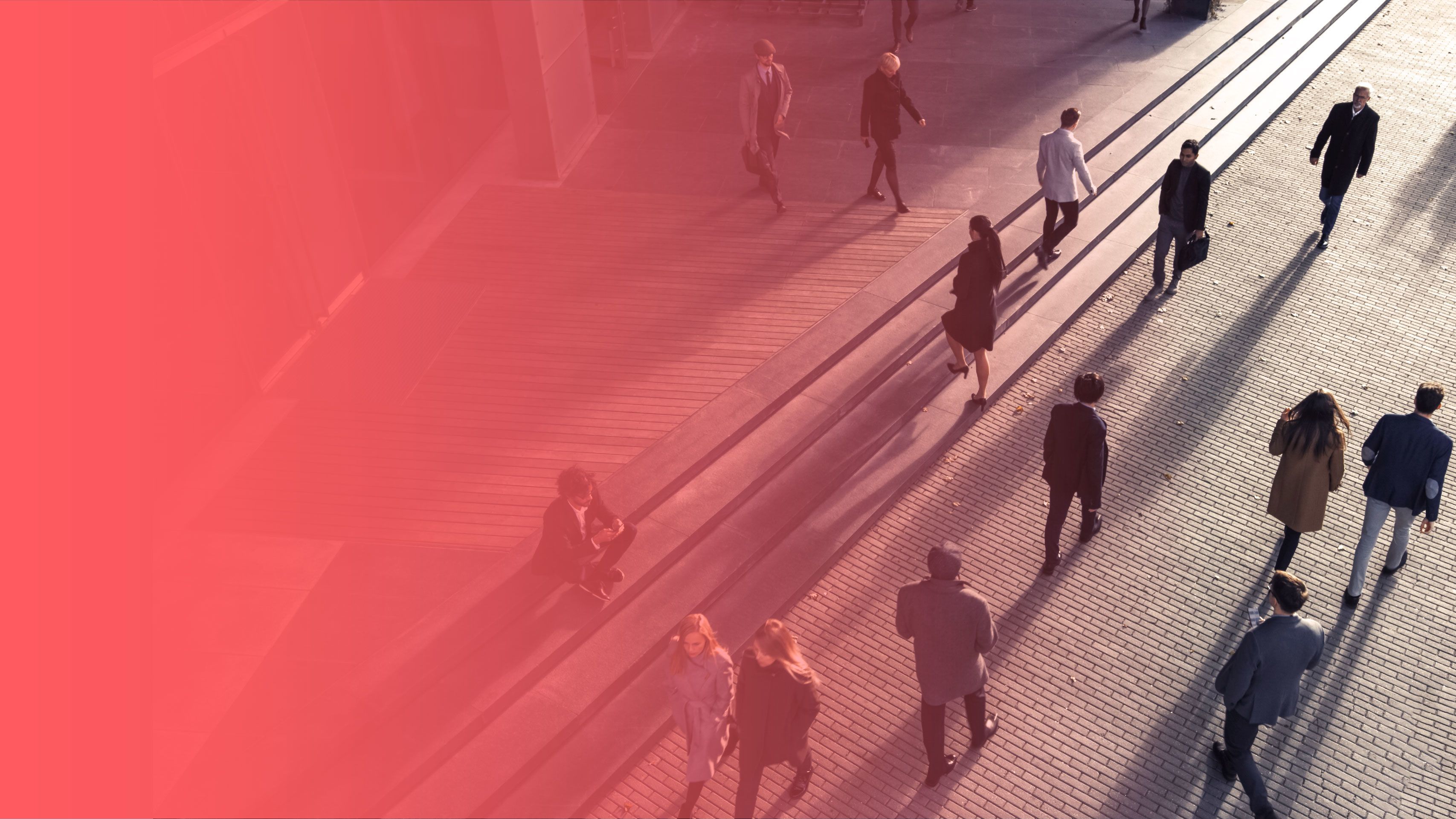 What is social value?
Put simply, social value refers to the meaningful impact an organisation has on society. When it comes to public sector procurement, it looks at how the partnership can have a positive and lasting effect on the social, economic and environmental wellbeing of a community.
The UK's Social Value Act should be applauded for what it sets out to do. Pre-pandemic, the launch of the government's Public Services (Social Value) Act 2012 encouraged public sector bodies to consider social value alongside cost and quality in any tender process. This was reinforced in 2018-19, with the introduction of the common values procurement framework, which recommends that social value should make up a minimum 10% weighting of any tender.
The pandemic and ongoing economic recovery has thrown social value into even sharper focus, with greater importance being placed on the impact organisations have on local communities and social responsibility.
"When it comes to social mobility and sustainability, if we can support our customers' goals in these areas, it's a win/win. In the public sector, social value is a crucial factor, so being able to demonstrate our work in this area is incredibly important and we have a real responsibility to do the right thing," says Anna Crowe, client operations director at AMS and the company's social value lead.
AMS's public sector resourcing (PSR) service provides more than 19,000 skilled workers across the UK government at any one time, meeting contingent resourcing demands on large projects including Brexit and the pandemic. And while PSR has no commercial obligation to respond to the impact of social value, Crowe argues that doing so is the right thing to do.
To this end, PSR formed its own social value strategy to align with the challenges facing the public sector and began working collaboratively with its clients.
"The Social Value Model was built to address five key themes that include Equal Opportunity, Tackling Economic Inequality and Fighting Climate Change each with subsequent policy outcomes. On the PSR framework we have projects and programmes aligned to each of these areas to drive positive change, as well as repurposing initiatives already in place at AMS to make them applicable to our public sector customers," says Crowe.
For example, Crowe's team identified that they didn't have detailed information around the DEI demographics of the contingent workforce they supplied through PSR. So, they created a pulse survey to capture that information and reported back to their customers, giving them full visibility over their entire workforce, not just permanent employees.
A future objective is to create technology that can provide ongoing reporting on a live basis, allowing customers to check the efficacy of targeted interventions on an individual basis, providing greater depth on DEI impact.
AMS has also introduced a new service line in PSR, called recruit, train, deploy. This will bring in trainees from under-represented or those from lower socio-economic backgrounds, upskill them and then place them in a client's business, providing both commercial and social value. Partnerships with inclusive recruiters like Recruit for Spouses, Auticon and Bridge of Hope will help to provide opportunities to individuals who might not think public sector roles are for them.
"The commercial value comes from upskilling these people," says Crowe. "Clients get individuals more cost effectively who can be trained into new roles. Given where the market is and the high day-rate of skilled workers, bringing these individuals in from different backgrounds, training them and putting them into the public sector is both cost-effective and has a significant impact on social mobility."
Matthew Rodger, chief commercial officer and ExCo sponsor for social mobility advocacy at AMS, agrees: "Driving social mobility is central to AMS and something we openly focus on and actively celebrate. This year, for the first time, we entered the Social Mobility Employer Index, the leading authority on employer led social mobility and we are honoured to be a top 75 employer in the Index. It is also promising that 15% of all entrants were from the public sector which shows a clear commitment to social mobility. We still have so much more to do in this space and partnering with our public sector stakeholders allows us to further engage and amplify our efforts," adds Rodger.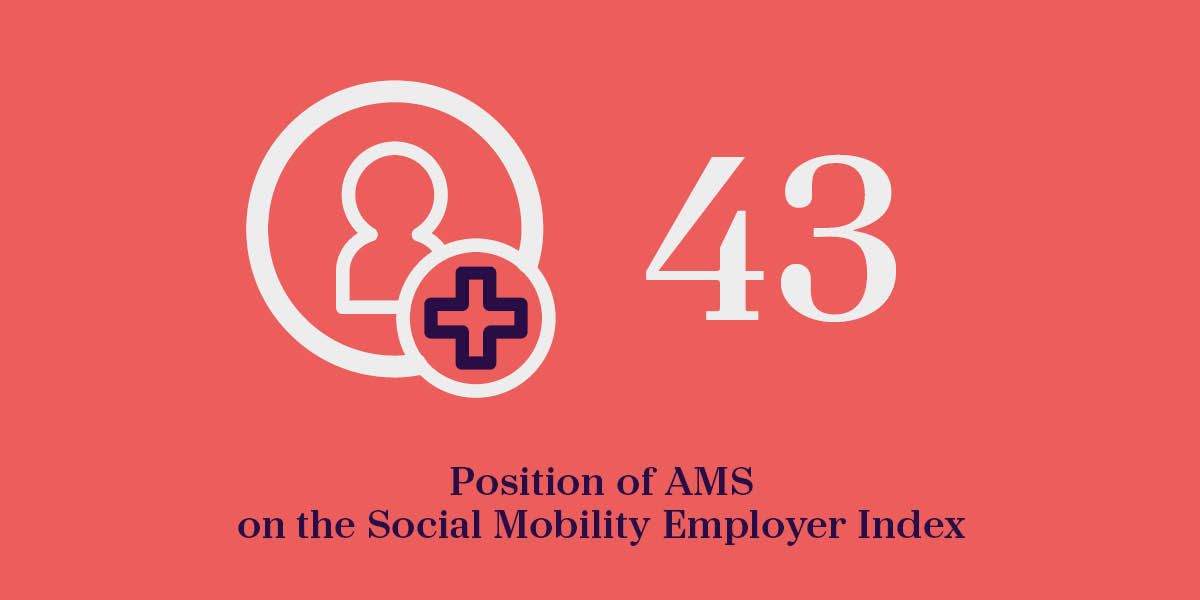 An important driver for social mobility is the ability to collect and analyse data on the socio-economic background of potential hires. AMS now collects data from all new hires on type of school attended, parental occupation and eligibility for free school meals.
Tech skilling
Another area which is top of mind for government and business leaders globally is the dearth of relevant skills, particularly in the tech and digital space. AMS, in partnership with its public sector stakeholders, will be hosting a roundtable specifically on tech skilling and social mobility which will address the myth that tech talent hiring is only possible through traditional routes to market.
"As the hiring demands for tech skills in the UK continues to rise, organisations are finding it challenging to access the talent they need to innovate and progress. The UK government recognises the importance of the tech sector and tech skills for improving the UK economy, but also acknowledges there is a significant shortage of available candidates in the market," says Mel Barnett, managing director, PSR.
"It is no surprise we see digital skills alongside levelling up at the heart of the UK Digital Strategy launched earlier this year. With this market reality and with the government's digital strategy clearly outlined, it is evident that traditional routes to talent are not going to deliver the candidates hiring managers need. As such, a fresh approach is needed by organisations hoping to build digital-ready workforces that can carry their businesses into the future and we hope roundtables like the one we will be holding in January will allow us to openly discuss what is urgently needed to help individuals and businesses to succeed," she adds.
written by the Catalyst Editorial Board
with contributions from:
Matthew Rodger
Chief Growth and Commercial Officer, AMS
Mel Barnett
Managing Director, PSR, AMS
Anna Crowe
Client Operations Director, AMS